| | |
| --- | --- |
| Built In Fitted Wardrobes | |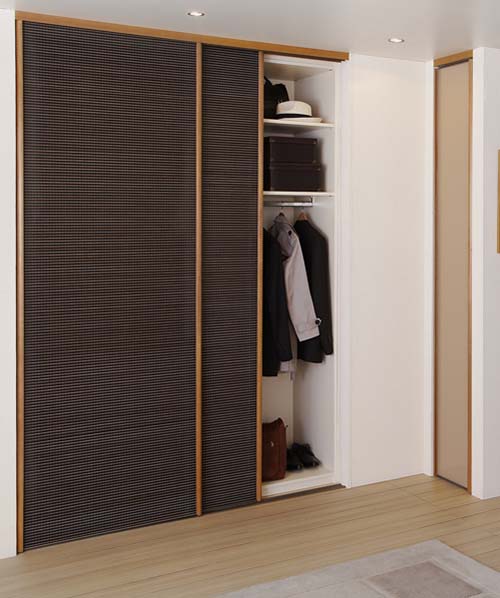 A Fitted wardroom in your bedroom can be an excellent addition to your home`s interior design, maximising the space in your bedroom, getting rid of awkward corners and other wasted space. When building a fitted wardrobe you are able to use the full height of the room and will fit perfectly into any space avoiding untidy gaps created by free standing wardrobes. Your fitted wardrobes can be built into area`s with sloping ceiling as well as indented walls create a fully integrated look and feel for your home.

Installing fitted wardrobes in your home has many benefits, firstly helping you create a clutter free environment and making the most of the empty space, by building bespoke fitted wardrobes you can fit the wardrobe to your room ensuring no space is wasted and you will be able to configure the internals of the new wardrobes yourself. When adding a fitted wardrobe many people take the opportunity to use mirrored sliding doors, these are a great choice giving you a full size mirror to help you get ready as well as giving your bedroom a feeling of being much larger than it actually is, the use of sliding doors for your wardrobe is also a great choice as these do not need much room as you won`t have the arch off the door.

When adding a built in fitted wardrobe into your home the number of options and design features you can incorporate into your fitted wardrobe, from shelves for your shoes, scarf racks and clothing rails configured to your specific desires, you can even create storage area`s for those rarely used items such as suit cases, spare bedding allowing you to keep these items out your way,

The look and feel of your wardrobe can be built specifically to your bedroom decoration, contemporary or traditional bedroom design as well as themed décor, your fitted wardrobes can be created to be in keeping.

Approved Trader have a large number of carpenters and tradesmen who will be able to design and build fitted wardrobes to meet your specific needs and requirements, all quotes are free and using our free service will allow you to get excellent value for money.

If you are a tradesman or a carpenter offering fitted wardrobes and furniture and wanting to join the Approved Trader network then please email us at info@approvedtrader.co.uk and we can start the approval process, to get approved we will require a selection of testimonials from previous customers to ensure our tradesmen offering an excellent high level of service.