| | |
| --- | --- |
| Create a Royal Interior With Purple Tiles For Your Home | |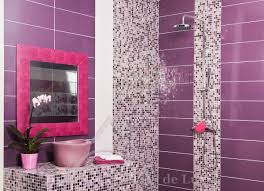 Purple is considered to be the most regal of colours, linked to royalty since the days of ancient Rome, when the emperors would wear a purple toga. Purple is still a popular colour today, with many home owners using purple in their homes interior, equally suited to both masculine and feminine colour schemes purple can be used for any room in the house, from a just a splash of purple to rooms with a completely purple colour scheme.

Tiles are a popular choice for your homes surfaces, with both floors and walls being tiled to create a simple low maintenance surface.

Tiles are often favoured for use in bathrooms and kitchens but can also be a popular option for other rooms in your home such as conservatories and hallways, Approved Trader can help you view the different ways purple tiles can be used with lots of different options available, browse the different images here with purple patterned tile designs and borders for your home. These different designs of purple tiled rooms combines traditional, modern, and unique designs as well as examples how purple can be combined with other colours to great effect such as yellow, white or black.

You are also able to view furniture, fixture and fittings to see what would go with purple tiles

When looking for someone to help with your home's interior design, there are number of aspects you may need help with, inspiration :- getting exciting creative ideas, craftsmanship :- finding tradesmen with pride in their work giving a professional service, trust :- need someone you can trust will be on your side helping create that polished finish to your home. All tradesmen and tilers registered with Approved Trader have been through our vetting process and pledge to meet these requirements when dealing with our customers.

As a colour purple is uplifting and calming and when used well can create a room that encourages creativity and helps inspire you.


Purple mosaic tiles
Purple can sometimes be a slightly overpowering colour by can be a great addition to a pattern or a mosaic creating in tiles, browse our tilng pages and see how you can combine purple with other coloured tiles to create a beautiful mosaic or pattern for your bathroom or kitchen.


Purple Kitchen Tiles
The colours of nature can be used to great effect in your kitchen and the colour of lavender, purple is no exception browse how you can use purple in your kitchen interior design to create an original looking interior.


Purple Bathroom Tiles
Tiles are a popular choice for your bathrooms surfaces, the water proof properties of tiled floors and walls is the perfect choice for your home bathroom. Whether a splash of purple or a whole purple designed bathroom approved trader can help you create a truly exceptionally looking bathroom.