Approved Trader
Decorating Your Home Like A Spanish Villa
Do you want to bring a bit of Spain into your home, have a look at some of the great decorating idea`s inspired from Spanish Villa`s
Air Conditioning
Services
We are here when you need us to service both your residential and comercial properties.
Find a local trader and receive competitive FREE quotes? Whether you're looking for double glazing, to build a conservatory or in need of a builder to construct a home extension, we can help you find approved traders from your local area

Find a local trader and receive competitive FREE quotes?

Spain is one of the most popular tourist destinations for UK residents, it has sun, sea and sand as well as beautiful, flavourful food and drinks, Spain also has beautiful architecture on offer and a pulsing nightlife. It is like a home from home for many of us and indeed we often stay for long periods through work or pleasure. It is therefore no surprise that many British citizens are looking to bring a bit of their holidays home in the form of decorating their home, so here is our guide on how to give your home the Mediterranean effect of a Spanish Villa.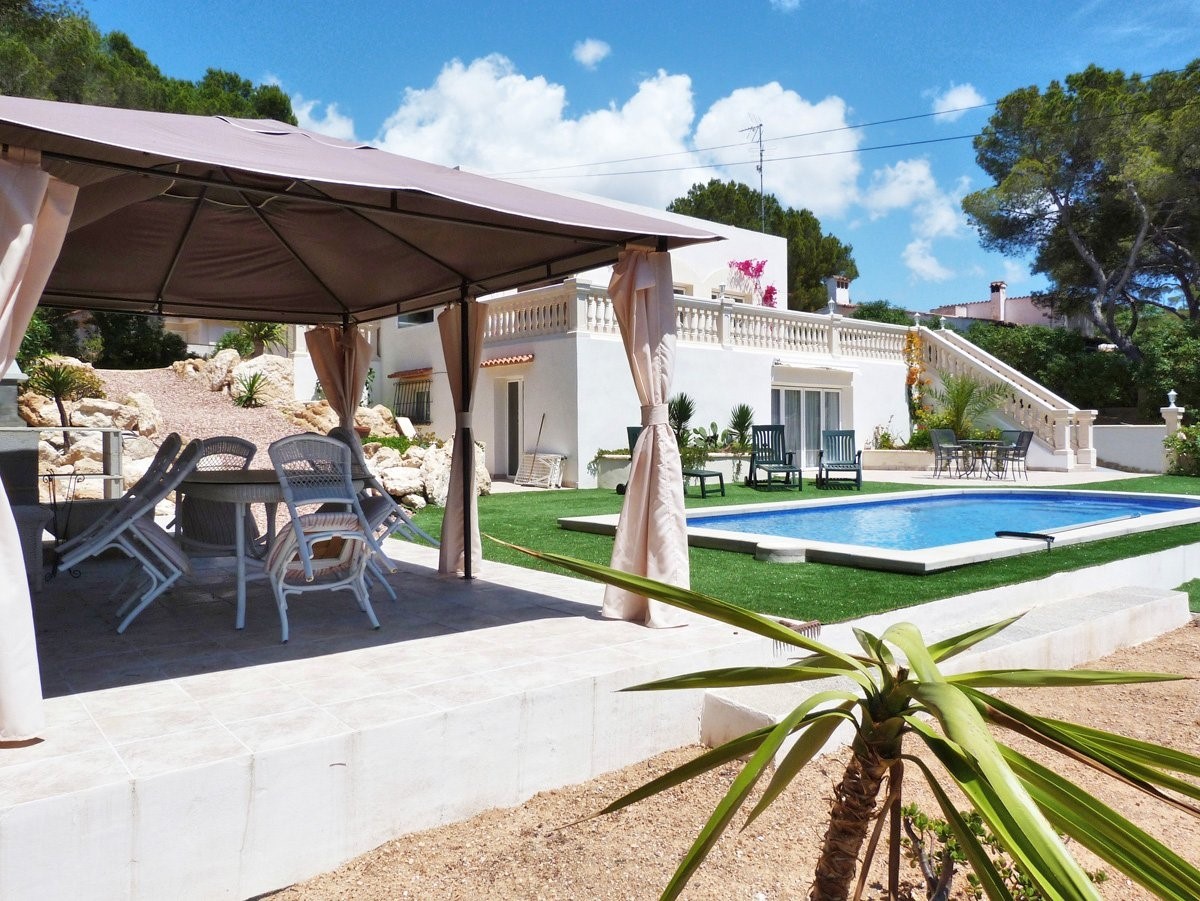 The stunning effect of a Spanish Villa truly comes into it `s own in the Sun, Bring the sun into your garden with wide open spaces, tile an outside area like the Villa in the Image above then erect a pagoda for hosting and late night summer BBQ `s. If you want to spend your summer enjoying the weather and not mowing your lawn then why not consider laying artificial grass for that more permanent perfect lawn look. Many Spanish Villa properties are now choosing to do this as it cuts down on costs and allows them to enjoy their time at their Villa `s. With the newer types of artificial grass on the market you can barely tell the difference!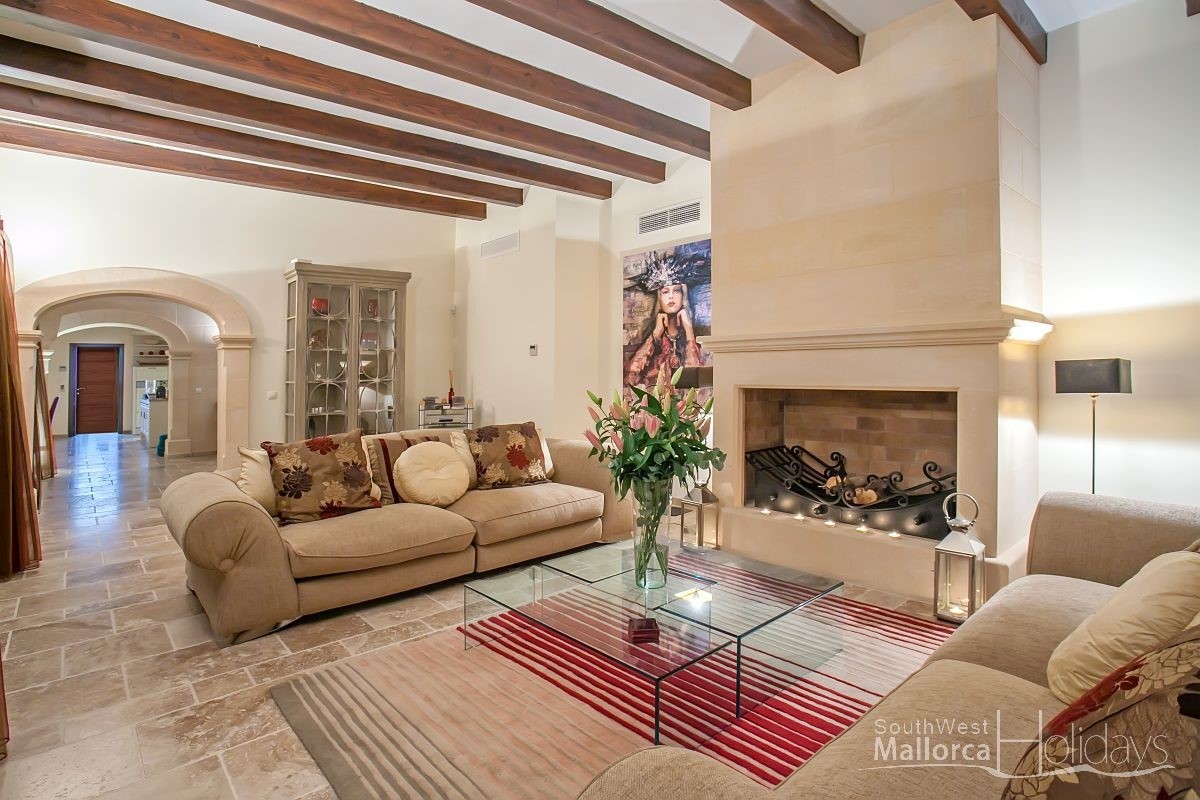 Large open spaces like the one shown in this photo are a quintessential characteristic of many Spanish Villas, very often with large profile, natural stone flooring and large grand archways. Exposed wooden beams and neutral colour schemes are also very popular, these feature help bring a cool feeling to the indoor areas of the property to contrast the hot weather. Open fireplaces are also commonplace in Spanish Villas as these large open spaces can be expensive to heat and in some cases the simply don `t have central heating installed!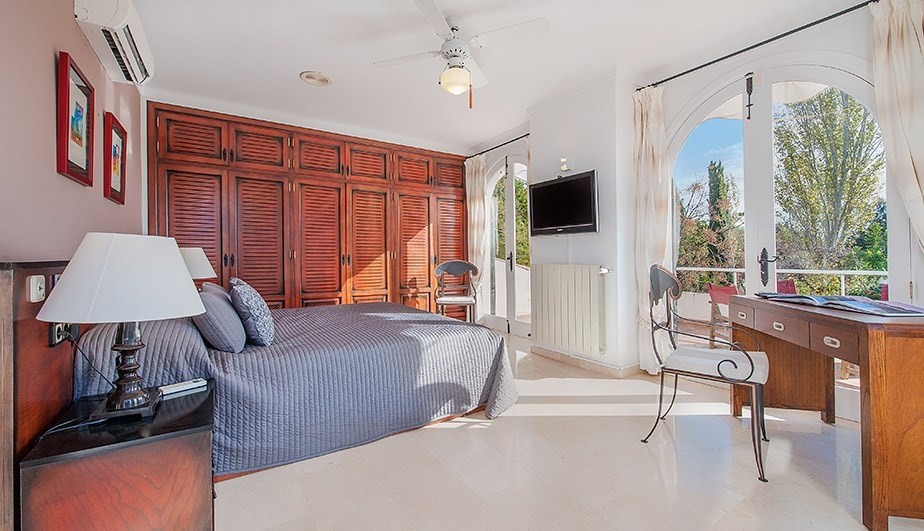 More bright, open spaces can be found in the bedroom too, large patio doors opening onto a south facing balcony to let in both the sun and the breeze are a great idea and give a great aesthetic to the room. Here we see more use of neutral decor and natural wood effect furniture which offers the contrast in colour as well as an authentic feel.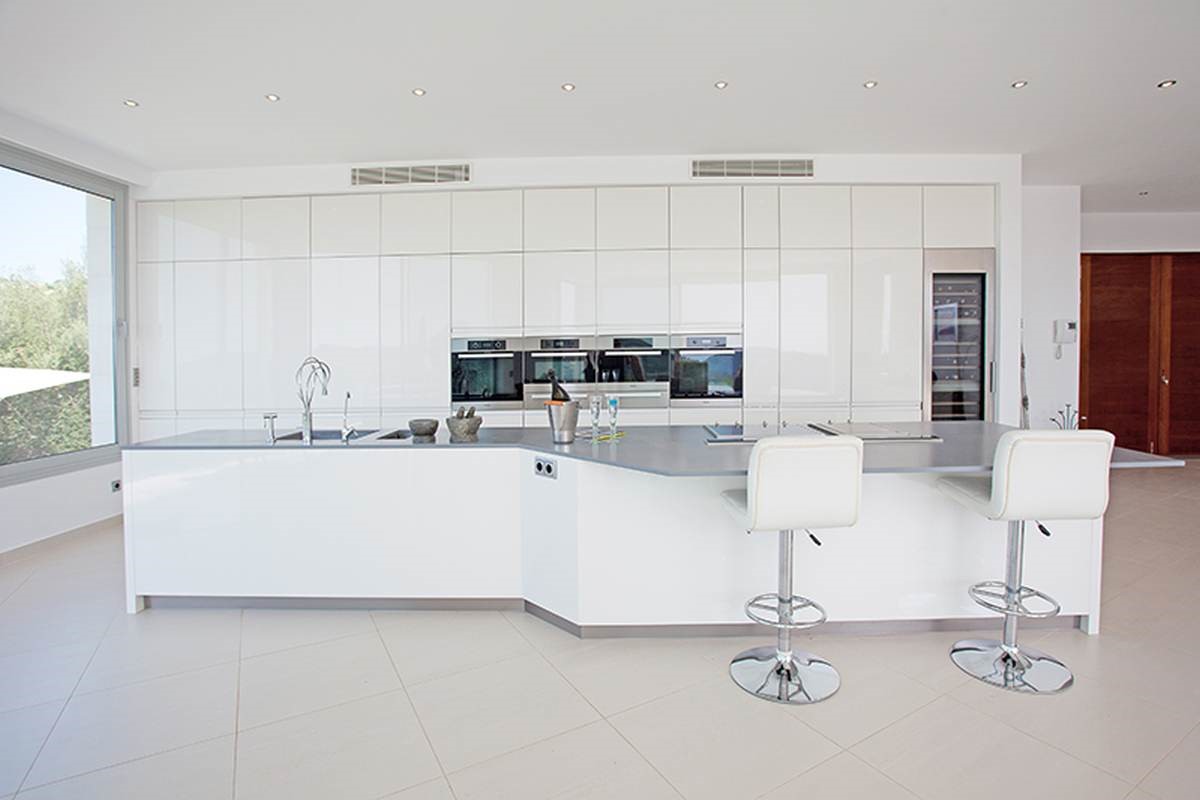 In this image of a magnificent open plan kitchen in pure white, we see multiple ovens and a large serving area and breakfast bar, Spanish Villa living is all about having friends and family over, hosting dinner parties and sampling a tipple, open space food preparation areas are commonplace in Spanish Villas and it could be great for you too. We also see more use for natural wood and neutral colour here too, If you are looking for more tips head over to our decor section, Thanks to South West Mallorca Villas for the use of their images. Mallorca is the largest of the Balearic Islands and it `s largest city, Palma De Mallorca is the capital of the autonomous community of the Balearics. Mallorca is a hugely popular tourist destination for Brits as well as many other European nationals, It has sun, sea and sand and has also recently been mooted as the best European island for cuisine, it has much to offer so if you are undecided on this year `s summer holiday then check out their page and hire one of the beautiful Villas Pictured.