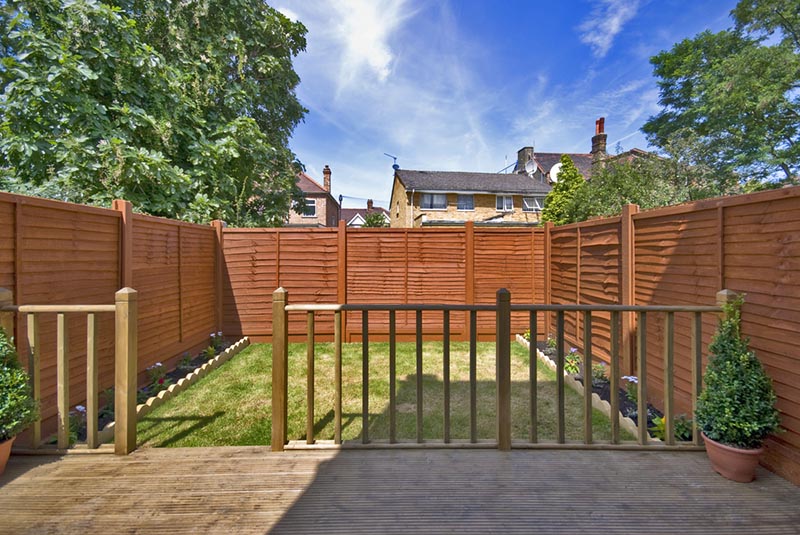 The outdoors can be a beautiful extension to your homes living area, the addition of garden decking can help you greatly appreciate your garden, giving you a comfortable place for you to sit and enjoy your garden.

Building decking at different heights can be used to create an attractive garden feature as well as clearly marking different area's e.g. the lounging and eating areas in your garden. Garden decking can create a fantastic sitting area as well as a great platform for bbq's

Approved trader has listed carpenters and garden decking experts listed from around the UK, when enquiring for a quote via approved trader you will receive free quotes from numerous tradesmen in your local area, all our trades people have been checked and validated to ensure you get someone you are able to trust, by receiving multiple quotes you can also feel confident that you will receive excellent value for money.

Is your garden needing some sort of boost, a new decking area can be an excellent addition to your garden, giving you a space to enjoy throughout the summer. Here at Approved Trader we have many different decorating and landscaping ideas to create a relaxing environment for you to enjoy. Mix decoration for your eyes as well as giving you the comfort to sit and enjoy your garden, the introduction of chairs or comfortable garden loungers will help you spend hours enjoying the great outdoors,


Create natural shade

When spending time on your garden decking on some occasions you will want to be a sun worshiper, but on other occasions you may wish to read a book on a kindle or sit out of the sun, use natural plantings positioned on the decking that will give you a natural shade when sitting on your garden decking.


Use of colours

An important aspect of your enjoyment of your garden decking is the colours used, bright sun colours can help brighten the environment, or using the colours of nature can help create a relaxing space for you to enjoy.


Incorporation of a water feature

Water is relaxing for all your senses especially with the sight and sound of water, a small water feature can create a extra element of the decking landscape for you to enjoy. You could also incorporate your water feature to provide a water supply for other plants used in your decking area.


A Barbecue Area

The barbecue does not need to be hidden in the corner, a bbq can be part of the landscape design, a decked area creates a perfect platform for those summer BBQ`s and when cooking add the senses of smell to those sitting in the decking area.


Transform your patio / decking area into a luxurious garden

The decking area can have placements of planters full to the brim with vibrant plants and flowers that will create a fantastic appearance for you to enjoy.


Insect Removal
Flies, mosquitoes and wasps can ruin those summer days sitting in the garden. There are plants that can help you discourage these pests as well as uninstructive traps that can help you eliminate those annoying insects.


Anti-slip terrace
As well as ensuring your decking is attractive you must also ensure that it is not slippery, new built decking should use timber with a good grain so you can grip to the surface.


A touch of the vintage

Incorporate older furniture and accessories, and create a timeless space that will take the best elements from the past, this should be done with care and to a specific design else you don`t create a cluttered space for your decking.


Pergola against sun, rain and cold
Patio pergolas are modernized with stunning design and can create an attractive barrier against the elements all year round.


Table area
A decked garden is a perfect place for people to gather, a table gives a focal point for people to sit around.


An area for Children
Kids love the outside, your decking area can include some games and accessories for children to enjoy.