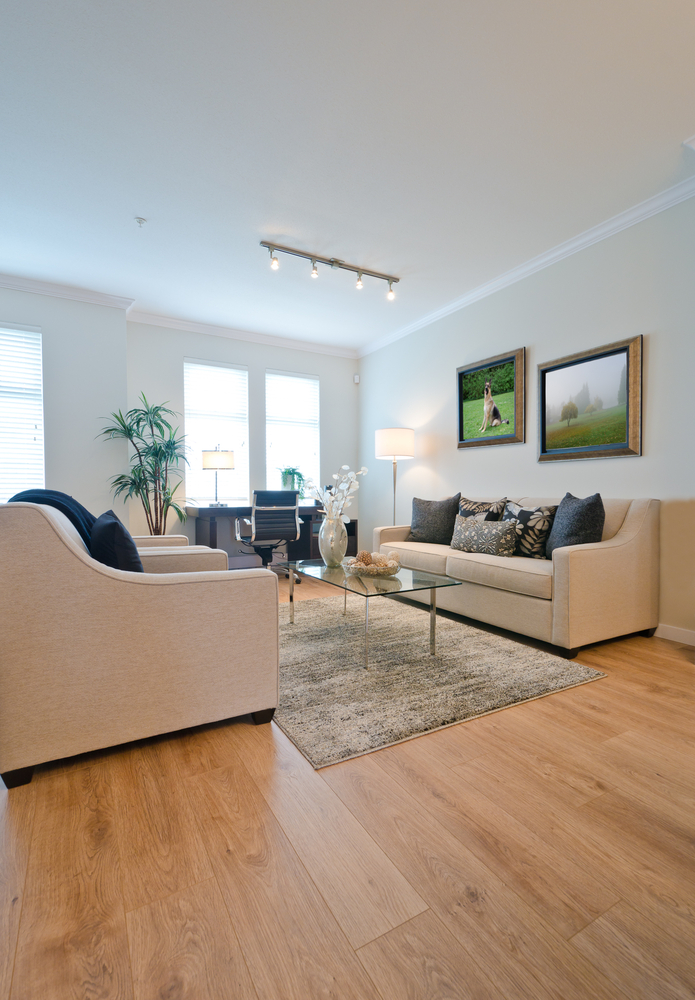 Get Quote:
Save time & money, get laminate
quotes from local traders



Laminate flooring is a synthetic floor covering which simulates the look of real wood or stone flooring for a fraction of the cost.

The product is usually made from fibre board or resin material fused with a lamination process. Laminate flooring has become a hugely popular choice of flooring since it's conception in the mid nineties, though it is not as hard wearing as other floor coverings, it's ease of installation and maintenance along with its relatively low cost compared to other options have made laminate flooring a staple choice in many UK households.

Packaged as individual boards with a 'tongue and groove' linking system, the laminate can be clicked into one another to cover your floor. Laminate must be laid on top of an underlay usually made from foam which provides sound and moisture proofing which in turn must be taped down onto a flat and level sub floor. A gap is required between the flooring and walls to allow for expansion without obstruction, a gap of around 5-10 mm is usually needed.


| | | | |
| --- | --- | --- | --- |
| | Compare quotes from multiple flooring companies | | Ensure you receive a professional service |
| | All quotes are free | | All companies pre approved and checked |

When thinking about the edges of your floor, skirting can be removed and the reinstalled once you have finished laying the floor or you can run some beading trims along the existing skirting board to give a better look.

If you are into your DIY, you may be able to fit the floor yourself, but if you don't fancy giving it a go , one of our approved traders, an experienced floorer or carpenter can fit your laminate flooring with a top quality finish guaranteed.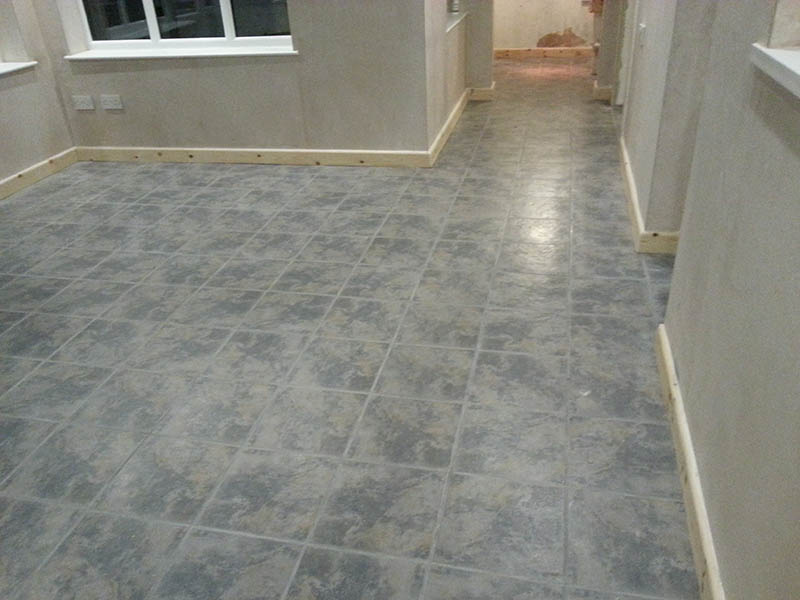 Laminate is not the only choice of flooring available to you, the choice is huge, you can have real wood flooring, floor tiles, carpet or vinyl as well as other less well known options. We can arrange the installation of whichever kind of flooring you want, or if you haven't decided what to go for, get in touch today and speak to the experts about your options.

We have vetted and pre approved all of our trades people so you don't have to, we have checked references and seen previous work, spoken to previous customers, seen qualifications and made sure the traders are registered with the relevant governing bodies so you can be sure the companies we match you with are the best available in your local area.
Instead of spending lots of time shopping around, just get in touch with Apprevedtrader.co.uk via the website and let us know what you need doing. We will match your job to four of our approved traders, they will each contact you for a consultation and offer you a no obligation quote giving you a number to choose from, all you have to do is choose which one to employ.