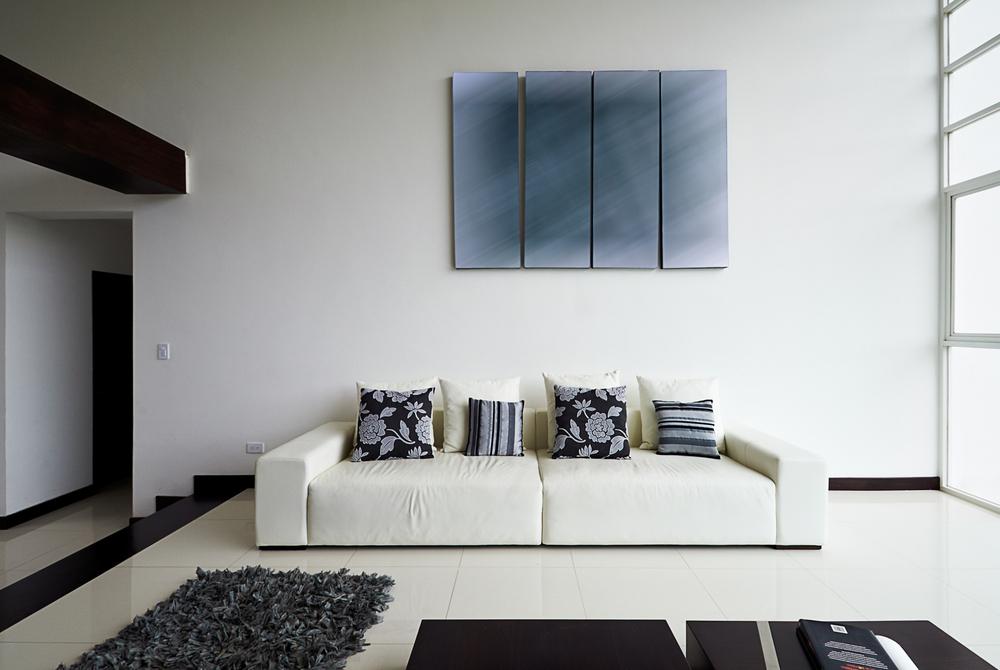 Your living room is one of your most important rooms of the house; a room used by the whole family, creating a comfortable well designed living room can ensure a vibrant hub to your home. Here at Approved Trader we can help you think of idea`s for creating your dream living room, with pictures and ideas to help give you inspiration. As well as providing you a great resource to help get your creative juices flowing we can also help you locate professional tradesmen from interior designer to help you create your concept to painters and decorators who are able to help you implement your living room design ideas.


Small Living Room Ideas
Good interior design can really help make the most of a small living room, a minimalistic design with little clutter and use of light colour`s as well as well-placed mirror will enable you to increase the feeling of space, Built in storage, entertainment cabinets and furniture can also help make the most of the space. Another way of increasing the feeling of living space is ensuring the room receives lots of natural light, if your living room backs on to your garden a patio door will open up the room and create a great natural view, alternatively a bay or bow window will also give your lounge an increased feeling of space.

If after all this, your living room is just to small you may consider adding a conservatory or orangery, giving you that extra space you would love.


Living Room Decorating Ideas
How your living room is decorated can have a huge impact on how effective it is as a comfortable living space, decorating your home varies from taste to taste from neutral design, to brash colours and patterns, there is no correct answer when it comes to decorating, we can help you get ideas on how well different colour schemes work as well as giving professional advice from interior designers and decorating professionals.


Living Room Ideas On A Budget
Here at Approved Trader we understand that money doesn`t grow on trees and ensuring you get value for money is vitally important, that is why our service can be so useful, if you are wanting to get a professional decorator or painter to carry out the work on your living room then using Approved Trader for your search can help save you cash, simply complete our simple form and you will receive low cost quotes from multiple tradesmen in your local area, by having different tradesmen to compare we feel confident that you will get a great deal on decorating your living room.


Modern Living Room Ideas
The modern living room is full of high tech gizmo`s, digital box, games console, big screen TV, music system amongst others, Approved Trader can help stop your room becoming a cluttered electronics store and help blend these modern technologies in with stylish decor of your living room, with craftsmen, decorators and interior designer we can help you create a truly modern living area that you will love for years to come.