Approved Trader
Northumberland Tradesmen
Find information and receive quotes from trades and tradesmen in the Northumberland area, with customer reviews and pre screened be being incorporated into the approved trader directory
Air Conditioning
Services
We are here when you need us to service both your residential and comercial properties.
Find a local trader and receive competitive FREE quotes? Whether you're looking for double glazing, to build a conservatory or in need of a builder to construct a home extension, we can help you find approved traders from your local area

Find a local trader and receive competitive FREE quotes?

Get Quote:
Save time & money, one form multiple
quotes from local traders in Northumberland

Find information and receive quotes from trades and tradesmen in the Northumberland area, with customer reviews and pre screened be being incorporated into the approved trader directory. Approved trader has local builders, electricians, locksmiths, double glazing companies, roofers and many other different types of trades people. By completing our online enquiry form and you will receive 3 or 4 quotes for any job you are thinking of carrying out.
Alnwick
Amble
Ashington
Bedlington
Berwick-upon-Tweed

Blyth, Northumberland
Cramlington
Haltwhistle
Hexham
Morpeth, Northumberland
Newbiggin-by-the-Sea
Prudhoe
Rothbury
Wooler
If you are a builder, electrician, plumber, window fitter, architect or any other type of tradesmen who can carry out work for the home then approved trader could help you with find potential clients, please email us at info@approvedtrader.co.uk and we can start progressing you application to become an approved trader, please note we only accept tradesmen who are willing to work to our high standards and offer an excellent customer service, we will require you to have the correct qualifications and insurance as well as testimonials from past customers.
Find an Electrician
- Approved Trader have a large number of qualified electricians with experience of working in a variety of different properties, from residential homes, commercial buildings as well as tenanted properties. Whatever electrical job you need carrying out Approved Trader can help you get a competitive quote for completing the work, all our tradesmen provide a professional service and all work carried out will meet modern building regulations as we understand the dangers of poor electrical work, bad electrics not only is inconvenient but could also be a fire hazard.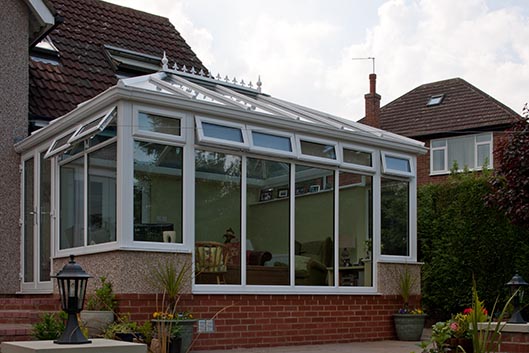 Approved trader has listed many leading building companies around Northumberland who have excellent reputation for excellence. Whatever your requirements Approved Trader is here to help you find a company who can carry out almost any building project, we expect all our builders to provide a high level of service offering quality workmanship while being friendly and approachable.
New Builds - If you are looking to build a new property Approved Trader can help, from start to finish, from architects, to planning consultants, to builders and specialist tradesmen to wire up the property and plumb the property in, giving you an excellent building.
Building an Extension
- As your family grows you may find it getting more cramp in your home, many people consider moving house, this can be stressful and costly an alternative to consider is extending your current property making more room in your own home, whatever the building project, whether it is a one or two storey extension, our builders can help you increase the size of your home.