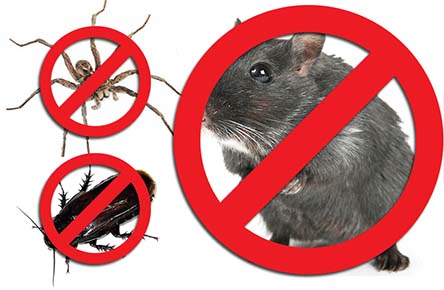 Free Quote:
One form multiple quotes
from local window companies in your area

You may be sharing your home with unwanted house guests, the UK home can be an attractive prospect to a large amount of pests these include wasps, rodents, birds, insects, bed bugs amongst others. Approved Trader can help you in your search for pest control experts who can help you in your search for a pest control expert who can help you eradicate your unwanted pests and deter future pests moving in to your home.

With pest control experts listed all around the UK, we can help you search to find an approved trader offering the whole range of professional services, and give you help and guidance, Approved Trader is also a pest control website that have numerous articles and lots of information on pest control, whatever pest problems you are facing in your home you can trust our experts to help you resolve your pest control problem.

Rodent Control - Rats and mice are often attracted to your home, with the warmth and easy access to food your home can become a the perfect environment for your house. Once you have a mouse or rat infestation they can be hard to remove. With large nests and being able to hide in wall cavities, lofts and other nooks and crannies. Approved Trader can help you eradicate your pests and nests, and give advice and help to stop future infestations.

Insect Pest Control - Insects are one of the most durable pests, it is said in the event of a nuclear war cockroaches will survive, but approved trader can help you find pest control providers who are able to exterminate your cockroach infestation as well as other insect problems such as bed bugs, ants, fleas, dust mites, woodworm and flies.

Wasp Removal - If you have a wasp nest located in or around your home then wasps can cause a huge problem, Approved Trader can help you find and eliminate wasp nests and infestations. Approved Trader can help you find wasp removal professionals, it is important to approach wasp nest with caution, wasps can be very aggressive and if you anger the nest they can be highly dangerous.

Mole Removal - If you have a mole infestation they can cause a lot of damage to your garden, with mole hills ruining the look of your garden and damaging flower beds, Approved Trader can help you with mole removal offering a highly professional service catered to your needs.

As well as helping you find proffesional pest control experts approved trader also has lots on informatio, news and tips in our pest control blog, we also have a selection of pest control products that you can sell.


| | | |
| --- | --- | --- |
| Pest Control | Bed Bug Removal | Rat Control |
| Wasp Nest Removal | Mole Removal | Bird Control |
| Rodent Control | Pest Control Services | Rat Control |