Approved Trader
Roof Tiles
Approved trader can help you find professional and reliable roofing professionals offering a range of roofing services, including roof tilers. If you need some roof tilling doing, why not complete our simple form, and you are able to get multiple quotes from roofers
Air Conditioning
Services
We are here when you need us to service both your residential and comercial properties.
Find a local trader and receive competitive FREE quotes? Whether you're looking for double glazing, to build a conservatory or in need of a builder to construct a home extension, we can help you find approved traders from your local area

Find a local trader and receive competitive FREE quotes?

Tiling a roof or replacing broken or damaged roof tiles can be a dangerous job, with a fall potentially being fatal, here at Approved trader we have professional roof tillers who will be able to tile a new roof or patch up an old roof making it look like new.

With a selection of different roofing materials, our tradesmen have experience with all types of roofing including; slate, concrete, clay and plastic to name a few, many of our traders can also help offering reclaimed roofing tiles ideal for older properties.

Slate Roof Tiles - Fibre cement slate roof tiles and facades can achieve an excellent finish for your property offering an attractive option for your roof. Slade roofing tiles are easy to use for our tradesmen being able to cut them using hand tools, often charcoal grey in colour slate can also come in a range of different colours and shades, to find out more about tiling your roof using slate roof tiles please email us at info@approvedtrader.co.uk and we will be happy to answer any questions you may have.

Concrete Roof Tiles - Offering outstanding aesthetics and precision concrete roof tiles are a popular options for roofing professionals, available in a range of different styles and colours concrete tiles are, suitable for both modern and traditional roofs

Clay Roof Tiles - A traditional choice for a roof tile clay has been used in building for 1000`s of years and is still a fantastic option today.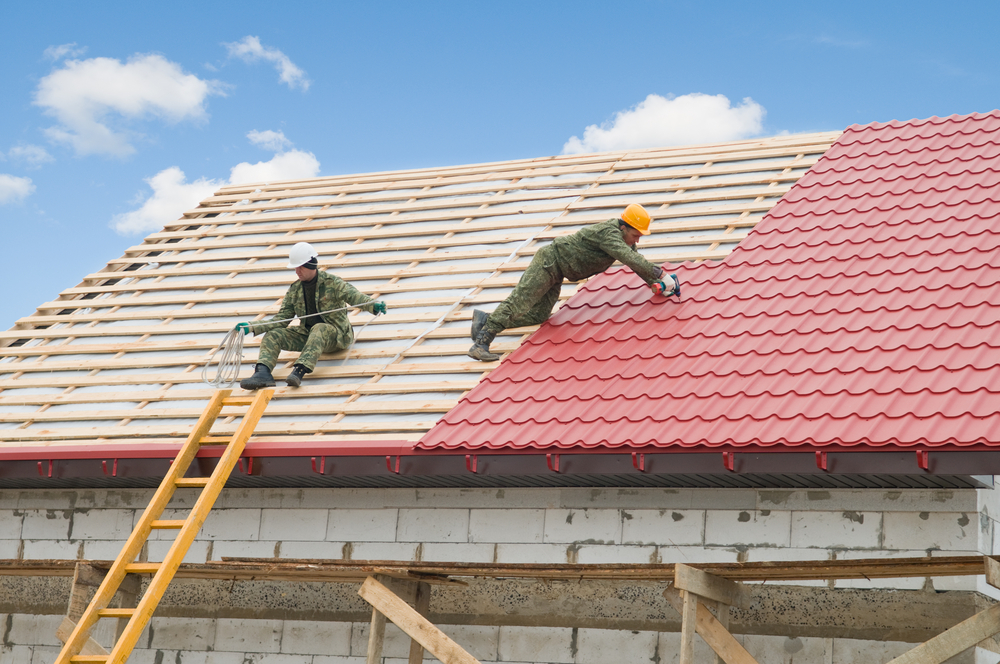 Whatever type of roof tile you have or want approved trader is here to help you get a professional roofing service, Approved trader can help you find professional and reliable roofing professionals offering a range of roofing services, including roof tilers. If you need some roof tilling doing, why not complete our simple form, and you are able to get multiple quotes from roofers in your area.

When roofers join approved trader we ensure they offer a excellent service, we require them to provide references from past jobs, we also appreciate feedback from our visitors to ensure that their quality remains high.
Cheap Roof Tiles
We can help you keep the price of carrying out work on your roof to a minimum, as well as getting a professional service, by helping you compare quotes from multiple roof slater`s and tillers you can feel confident of getting fantastic value for money. Whatever the size of your job from a few broken roof tiles to an all new roof we feel confident of providing you a great service and helping you in your search for low cost cheap roof tiles, new roofs and roofing repair.
If you are a roofer who has pride in there work and consider yourself offering good value to your customers then please contact us at info@approvedtrader.co.uk, we are always looking for skilled tradesmen who can help our visitors improve there home.