| | |
| --- | --- |
| Timber Decking | Soft and Hardwood Garden Decking includes Oak, Pine and Bamboo | |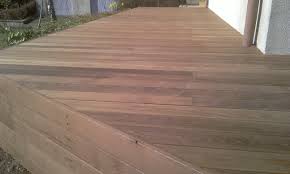 Wooden terraces are becoming increased in popularity for several years, here at approved trader we can you add a timber decking area to your home, we help bring together the technical skill of a carpenter with the aesthetic eye of a landscape gardener. Many people consider fitting a wooden deck themselves, although a task many DIY enthusiasts feel happy to carry out, it may surprise you how low cost a professional can fit timber decking, before you begin the project yourself why not get a no obligation free quote from one of our experienced garden decking professionals.


A wooden deck makes the garden really homely
A well constructed decked area can give you a great location for parties and bbq`s and extending the living space from the inside of your home into the garden, with consideration of the design of the decked area you can have an attractive place to sit, eat, drink, sunbath, relax or party depending on whatever mood you find yourself in.


Good planning leads to success
Our decking experts have lots of experience designing and laying timber decking, they take the time to customise a plan specific to your garden, creating accurate drawing of your project and giving you realistic estimates of the time it will take to carry out the project along with a low cost price for carrying out the work


Choosing the right timber for your decking
One of the most popular wood for decking is bangkirai, a tropical wood from Southeast Asia. It is very hard, weather-resistant and has a reddish brown hue. In addition, there are a number of other tropical wood species with similar characteristics, but other colours such as massaranduba, garapa or teak. A fundamental problem in tropical woods is the possible harm to the rain forest. If you opt for tropical timber, then you definitely buy FSC-certified wood. FSC stands for Forest Stewardship Council - an international organization dedicated to sustainable forestry worldwide.

Other popular wood types are the traditional oak, a popular choice for building work for centuries, oak is attractive and durable with oak boards able to last for many years. Pine is also popular, although weaker than some other types of timber pine is low cost and can be treated to make it more durable and long lasting. Another option is bamboo, ideal for creating an oriental feel bamboo may not be as strong but is incredibly flexible giving it the durability required. As well as natural wood decking, you are also able to use upvc decking with a timber effect, this decking can create the natural look of wood but will not have the feel of genuine timber decking, Approved Trader decking companies will be happy to give you multiple quotes on the different option and answer any question you may have on the different decking options.


How Much Do Conservatories Cost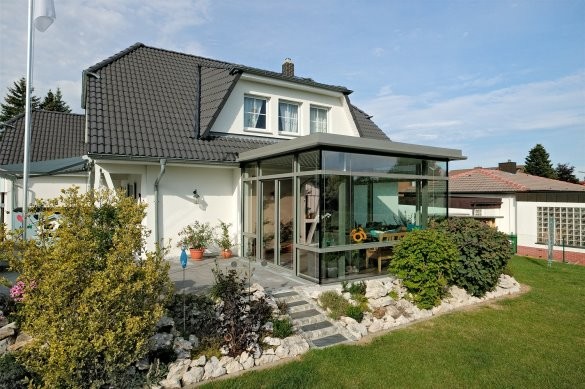 Considering a new conservatory for your home, find ou the costs and find approved providers of conservatories local to you with Approved Trader