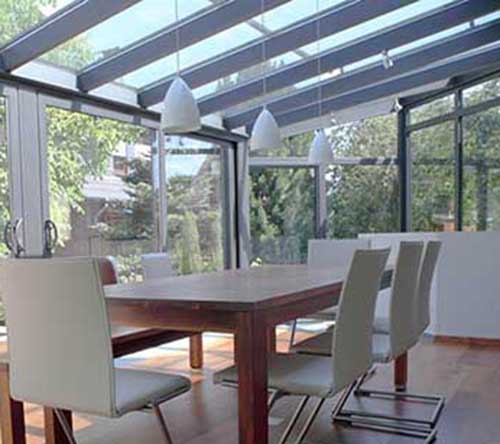 Get Quote:
Save time & money, one form
multiple quotes from local traders




What is better? Aluminium or UPVC? When choosing a material for your conservatory this is something to consider, most modern conservatories are built using UPVC but using aluminium does have its benefits. a natural metal aluminium is a greener option as it is easily recycled. Aluminium is strong and easily molded and can be used to create a strong structure to last the test of time, aluminium conservatories can be used to create a different look and feel for your conservatory and can be more in keeping with certain property types.

Complete our short online enquiry form and you will be able to get multiple quotes from conservatory manufacturers who offer aluminium conservatories.

Choose a conservatory design - Aluminium will give you all the different design options that include ultra modern conservatory designs as well as the more traditional design that include Georgian, Edwardian and Victorian conservatories all of which have been as popular for the past 100+ years. Whatever style of conservatory you are after approved trader can help you get a competitive online quote.

Lean To Conservatories
A popular choice of conservatory a lean to is a cost effective option, with a simple construction lean to conservatories are a perfectly suited to a all properties with their minimalist design.


Victorian Conservatory
A design from the a golden era of Great British history, a Victorian conservatory is a octagonal shape, giving you a full view of your garden. Victorian conservatories are ideal for period buildings as well as being suitable for modern buildings.


Bespoke Conservatories
Aluminium conservatories can come in a wide range of designs, sizes and styles to help you meet your requirements, whatever the design we can help you find conservatory companies who are able to design and construct your conservatory.

Are you a conservatory company wanting to join Approved Trader?
Approved Trader has a large network of conservatory companies, all around the UK but we are always looking for new companies and conservatory manufacturers who are able to give an excellent high quality service to our visitors, when you register with Approved Trader you will need to provide proof of insurance as well as qualifications, we will also need you to supply us with multiple testimonials so we can talk with past customers ensuring that you have proven track record of giving excellent service, once you have been approved we encourage feedback from our customers and expect you to keep a high level of service. If is important to note our aim is to get the best value for money for our visitors and you will be in competition with other approved conservatory companies, so you will need to give very low cost quotes to customers from Approved Trader.

Get ideas to make the most of your conservatory - Read our home improvement blog that will give you lots of tips that you are able to make the most of your conservatory, giving you a ideas for décor, lighting and possible uses that include home office, sunroom, games room, dinning table amongst the most popular options.

Aluminium Windows - As well as aluminium conservatories approved trader have a number of companies who are able to install windows made using aluminium, visit our windows section for all the different options that include sash, casement and other popular window types.


How Much Do Conservatories Cost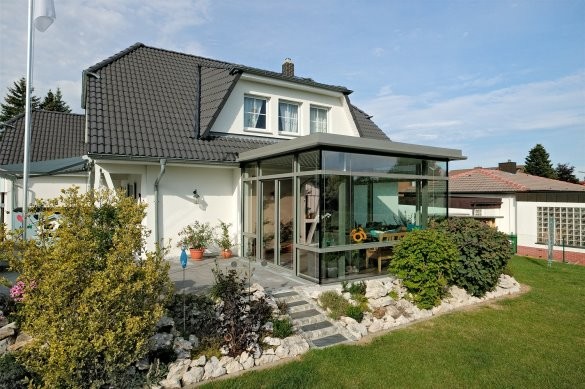 Considering a new conservatory for your home, find ou the costs and find approved providers of conservatories local to you with Approved Trader