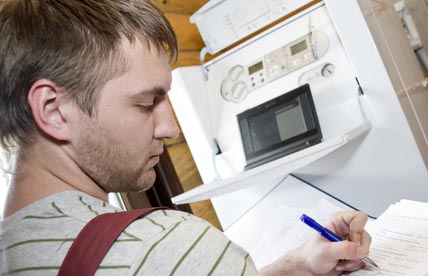 A broken boiler can be a nightmare situation for a home owner, without a working boiler your home central will cease working and your home can become a fridged waste land. You should regularly service and maintain your boiler to reduce the chances of technical difficulties, but in the event of a problem you will want to fix your insurance as quickly as possible this is where boiler cover comes in.

Boiler cover is basically an insurance policy for your boiler, so in the event of problem you will be able to quickly restore your boiler to working order without breaking the bank, boiler insurance can give you peace of mind and protect you from that unexpected big bills of a boiler repair.


Different Types of Boiler Insurance

When looking for boiler cover it is important to carefully read the insurance policy as there are different types of insurance available, sometimes the cheapest policy is not always the best. You are able to get boiler insurance that is able to cover servicing and repair, labour costs, parts, call out fees or even replacement, some policies are paid with an annual fee, while other may be monthly, ensure you get the right cover for you without breaking your budget.


Insurance For Just the Boiler

You are able to just cover just the boiler and its controls, these policies may offer optional maintenance and services for your boiler, helping reduce the chances of your boiler breaking down, you are able to cover your boiler for 24/7 call out as well as coving the cost of replacing your boiler, it is important to note the more things that are covered in the policy, means it will usually be more expensive, it is important you consider what the best option is for you.


Central Heating and Boiler Cover

This type of policy covers your whole central heating system including your boiler, radiators, pumps and flue, giving you added protection.


Boiler, Central Heating, Plumbing & Wiring Insurance
This insurance again give you additional protection as well as your boiler, radiator and pumps, this cover also insures your properties wiring and pipes.

If you are looking for a qualified boiler engineer to repair or replace your boiler whether it is getting old and not as efficient as some of the newer models, or maybe you are having problems, Approved Trader can help you find fully qualified heating engineers who will be able to get your boiler up and going again.