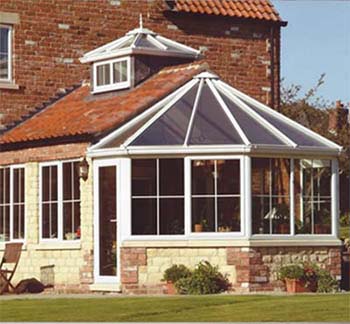 A conservatory is an extra room attached to the side or rear of your home which can be used as a sun room or greenhouse amongst other uses. It usually has both walls and a glass roof but there are many other styles and designs available now in the UK.

A conservatory is a great addition to your home, the extra room can be a great place to rest and spend time with friends and family, gives you more room to spread out or even a place for some alone time for some reading or quiet contemplation time.

Conservatories are often to link the house with the garden, many people choose to tile the floor of their conservatory which makes the floor easily cleaned and can allow the use of outdoor footwear. The glass ceiling and walls give a greenhouse effect making the growing of plants and flowers in the conservatory much easier. A conservatory allows you to take in the sun and views of your garden without having to take in the bad weather.

As well as all these life improving benefits, adding a conservatory to your property can significantly increase the value and saleability of your home, modern buyers are less inclined to by properties which need work and are often looking for the finished product, a conservatory can help give this effect.

Every trades people on the Approved Trader database have been vetted and pre approved by our trade experts so you know that all of the people we send are top conservatory builders, are local and registered with the relevant trade bodies.

ApprovedTrader.co.uk takes all the stresses out of finding the right conservatory company, no need to shop around, just fill in one of our simple contact forms and get started. We match your job to four approved traders local to you, each will contact you with a free, no obligation quotation for the work. All you have to do is choose the trader who best suits the bill.

No matter how big or small the conservatory you want, get in touch with us today, whether you want a timber, aluminium or UPVC conservatory, we can match you with the best people for the job in your area stress free.


How Much Do Conservatories Cost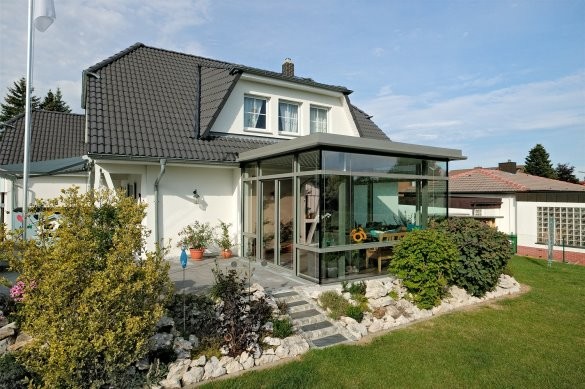 Considering a new conservatory for your home, find ou the costs and find approved providers of conservatories local to you with Approved Trader