| | |
| --- | --- |
| Decking Oil, Paint and Staining - Maintaining and Repairing Garden Decking | |
Approved Trader can help you advise you on how you can maintain your exterior decking and permanently protect your terrace from the elements, so your garden patio remains in excellent condition for many years. As well as diy maintenance hints and tips we can help you wind decking companies who can offer a full service repairing, painting and staining your timber decking - care, maintenance, cleaning giving you many years of enjoyment for your decking space.


Staining Your Garden Decking
With the help of wood stains, your timber decking will look attractive as well as have extended longevity. The use of wood stain gives your decking the natural colour of the wood, available in a wide selection of colours and shades and can help highlight the grain of the wood or colour accent.

With dye stains the wood gives a transparent colouring without losing the natural grain of the timber. The dyes penetrate into the wood fibre, so that the natural porous structure is emphasized.

Pigment stains contain very fine, insoluble pigments and binder, which give a translucent, extremely lightfast and colourful coating. The pigments do not penetrate into the wood, but deposited on it, so that the natural colour of the wood is indeed somewhat obscured, the character of the wood, however, is preserved.

Approved Trader have tradesmen local to you who will be able give a professional service treating and staining your garden decking, helping it look brand new year on year, complete our simple enquiry form to get competitive quotes from traders local to you.

Whatever the type of decking you have in your garden, upvc, timber or metal decking Approved Trader can help you repair damage, large or small helping make your decking area look as good as new, with expert decking professionals and carpenters helping to maintain and refresh your garden decking, complete one simple form to start getting expert help and tips.

As well as helping you maintain your decked space, Approved Trader can also help you find tradesmen who can improve and optimise your terrace area, with landscape gardeners able to integrate your garden decking into your garden, along with carpenters able to extend or add raised areas to create a real wow effect for your garden decking.


How Much Do Conservatories Cost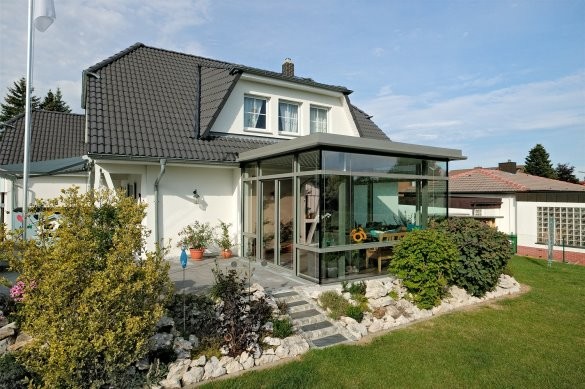 Considering a new conservatory for your home, find ou the costs and find approved providers of conservatories local to you with Approved Trader