| | |
| --- | --- |
| Doorstep Tiles - Tiling an exterior front door step | |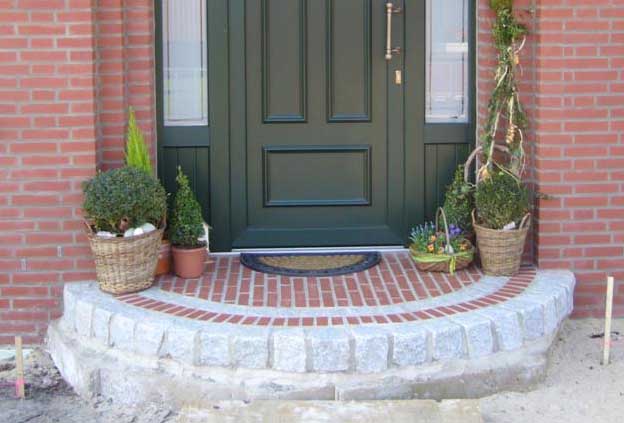 Buy Tiles Online For Your Homes Doorstep
If you are considering tiling your own doorstep the internet offers a wide selection of tiles to choose from, as well as many alternative products that can improve the entrance to your home. Browse below some of the different doorstep tile options available for your home, and get them delivered to your home quickly and easily.

When choosing the tiles for your doorstep, ensure the tiles are weather resistent and anti slip so that your doorstep tiles are safe and durable all year round.


Quarry Tiles - Red quarry effect tiles are a popular option see below some quarry tiles to choose from.


Marble Tiles

- A marble tile can give your home a fantastic entrance and a stylish finish to your property

Your doorstep is the entrance to your home and ensuring it has quality polished finish is important to give visitors a good first impressions, here at Approved Trader we give our visitors access to a wide selection of flooring tiles for your homes entrance, along with expert tilers who will be able to offer a professional service tiling the steps of your front door.
Anti slip flooring tiles
Because your doorstep will be located outside your property they will be open to the elements, this means that they will often be wet! ensuring your tiles are slip resistant is a important to avoid slips when coming home. Your homes outdoor tiles must be resistant to your frost, we have a wide range of exterior tiles available in different sizes, colours, patterns and textures.
Red Doorstep Tiles
A popular choice for your home doorstep is red tiles also know as red quarry tiles, these are especially suited to older period properties, creating an attractive entrance that is easy to maintain and clean. The dark red in colour can disguise the dirt and soil that people will tread to the entrance of your home, and wont need to be cleaned daily, and when you do need to wipe them down is a easy process.
All tiling companies registered with Approved Trader have been through our approval process, ensuring your tilers have a proven track record of tiling at low prices, when enquiring for a quote for tiling your doorstep your job specification will be sent to multiple tilers, giving you a selection of quotes to choose from.
Nature is destructive :- Everything that man builds, will sooner or later fall victim to decay. Wind and weather, moisture, heat and frost damage after some time everything. We make sure that that happens much later with our exterior doorstep tiles. Our long experience and our close contact with manufacturers of high quality exterior panels along with Professional tilers who are able to help provide expert help choosing the best tile choice for your door step.
Especially here in the UK, with its periods of frost, numerous rainfall and rapidly changing weather conditions, special demands are made of outdoor tiles. Salt and chemicals do the rest. Not all products that are shown as "frost resistant" on its packaging, really suitable for outdoor use in the UK, our professional tilers have hands on experience with the many different types of tiles available.
Experience for your project :- With professional companies for trading and installation of high quality tile and stone products for your outdoor area.
With tilers local to you offering comprehensive advice and recommended tiles, taking in local benefit to include special terrain features or exceptional soil conditions in the overall planning of the construction of your doorstep.
How Much Do Conservatories Cost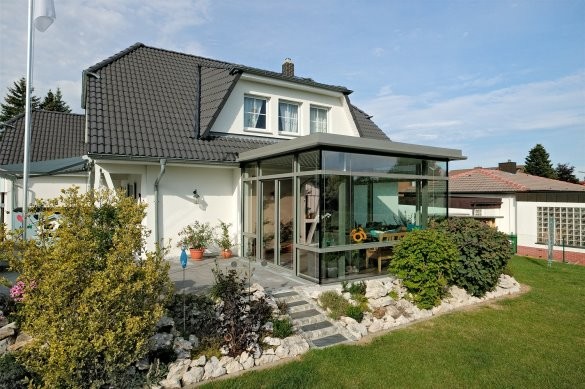 Considering a new conservatory for your home, find ou the costs and find approved providers of conservatories local to you with Approved Trader