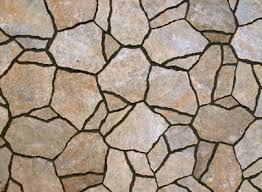 The addition of flagstones for your garden bring a noble connection between the made elements of the garden and the natural elements, no matter what size of your garden you may have flagstones can be a valued addition.

Thanks to globalisation, there are now an incredible selection of patio slabs stone / stone slabs. Modern technology also ensures that the natural stone flagstones are getting more popular. Of course, natural flagstone patio slabs provide a beautiful decking, that is long lasting. The flagstone paving tiles surfaces are often inherently anti-slip.

There are also a variety of complementary natural stone products for the garden in the same material, Ornamental stones , boulders, rocks , stone figures , stone fountains and stone balls are all excellent additions for a flagstone patio area

Our selection of patio slabs, garden slabs and flagstones come in a variety of different materials that includes granite, marble , limestone , limestone, dolomite , travertine , sandstone and basalt . Complete our simple online enquiry and receive a competitive low cost quote for tradesmen able to install a paved area using flagstones.


Flagstone Flooring
Flagstone is suitable for flooring both inside your home as well as for use in your garden, internally you are able to find lighter weight flagstones, that are well suited in combination with underfloor heating.


Quartzite Flagstones
Yellow natural rough handcut Quartzite, frost proof and weather resistant - rough fracture surface, but very precisely - with fine shimmer;


Patio slabs of quartzite
natural rough pink handcut Quartzite frost-proof and weather-resistant - Surface break rough, but very precisely - with fine shimmer;

Flagstones – QuartziteGray green natural rough Greek quartzite slightly schistose surface - gray green shimmer, good value for money ;


Flagstones gneiss
Brown gray rough diamond blasted gneiss, which receives its characteristic rustic appearance by iron oxides - very hard - low water absorption;


Sandstone Flagstones
Brown red coloured quarry rough handcut formatted floor panels - surface very smooth - great colours - very much alive - good in combination with other coloured flagstones;


Patio slabs sandstone
Cement gray quarry rough handcut formatted floor tiles - surface very smooth - great colors - very much alive - originals to combine good


Travertine Flagstone
Cream beige easily tumbled - limestone with partially-rustic surface with typical grain of travertine; - For an antique look;


Travertine patio slabs
Silver gray - gray - blue gray slightly tumbled - limestone, partially rustic surface, typical grain of travertine - antique finish;


Limestone Flagstones
Cream beige fine - bush-hammered limestone with a dense uniform surface - Lightly brushed - sawn edges and slightly chamfered - for a very bright elegant Mediterranean design;


Marble Flagstones
blue - gray tumbled very aesthetic, modern terrace plate from a high density marble - pleasant look through tumbled processing;


Granite Flagstones
noble - gray flamed and satin . really hard - two surfaces: - sawn sides - flamed, satin o (flamed and brushed) chamfered edges 3mm / 45 °;


Patio slabs granite
Granite bush hammered yellow - light reddish mottled very resistant - flamed, bush-hammered or satin (all sides sawn, with edges bevelled 3 mm / 45 °;


Flagstones of basalt lava basalt
Basalt black ground - formatted floor panels in sheet - sawn surface and ground - very fine regular pores, therefore slip-proof - easy colour match;