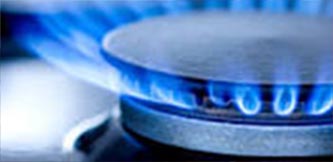 If you are using gas to power your central heating system it is important that you select a gas supplier who offers a high level of customer service at low prices. Choosing a gas supplier who offers the lowest prices can save you 100`s of pounds over the course of the year.

When comparing gas suppliers to find the cheapest it is also important to review contract lengths and see how prices may change in the future, it may also be cost effective to combine your gas and electric supplier as some providers offer special offers for combined deals.


What Information Do I Need To Switch Gas Suppliers

Your Postcode - Gas prices differ from provider to provider from around the different areas of the UK, you need to ensure that you have the get the gas prices for your area.

Existing Gas Prices - Before starting your search you will need to know what you are currently paying. You will be able to get your current price from your last bill, otherwise give your supplier a call and they will be able to let you know your current tariff.

Your Gas Usage - The different gas suppliers may have different prices on the amount of gas used, you will be able to get an idea of your saving if you do switch gas supplier. You will be able to get your usage from your yearly statement else give your provider a call who will be able to give you the figure for the amount of gas used over the last year. It is important to note that you mustn`t get the figure for the month and use that as a base line as your usage will be very different between the summer and winter months.

Compare Prices - get the prices for your circumstances from the different energy providers, in the UK there are 6 big gas suppliers these are British Gas, EDF Energy, E.ON, Npower, Scottish Power, SSE (Sothern Electric)


British Gas

British Gas is the UK`s largest energy providers with approximately 20 million customers in the UK, British Gas was privatised in 1986 by the Thatcher government, British Gas has over 30,000 employees around the UK.


SSE

Previously called Scottish and Southern Energy, SSE is a British energy provider with approximately 9.6 million customers, Just like British Gas, SSE dates back to the British public sector, the North of Scotland Hydro-Electric Board was founded to construct and manage energy for the Highlands of Scotland, while the Southern Electricity Board was created to distribute energy throughout southern England. Both organisations were privatised in 1990/91, Scottish and Southern Energy was formed in 1998 following the merging of these two companies.


EDF Energy
Offering gas and electricity throughout the UK, EDF has around 5.7 million customers, with around 13,000 employees, EDF energy is a wholly owned subsidiary of French state-owned EDF SA


E.ON UK
E.ON was previously known as Powergen and offering gas and electric throughout the UK with around 5.7 million customers, E.ON is a wholly owned subsidiary of German company E.ON AG


Npower

Npower is a company covering the UK offering gas and electric, formerly known as Innogy plc, Npower has its head office in Swindon. With 6.5 million customers Npower is considered one of the UK`s big 6 gas providers


With around 5.2 million customers Scottish Power is part of the big 6 gas suppliers, in 2006 Scottish Power became a subsidiary of the Spanish utility company Iberdrola.

Gas Boilers
As well as ensuring you are using the cheapest gas suppliers, ensuring you are using an efficient gas boiler is important to ensure that you are getting the best value for money from your energy bills, it is important that your boiler is in excellent working order, Approved Trader can help you find qualified gas engineers who will be able to help service and maintain your current boiler or replace an older boiler with a newer more efficient boiler.