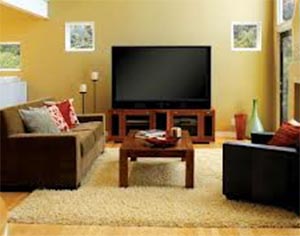 Approved Trader can help visitors to our website optimise their home with lots of inspirational home ideas, helping with home decoration, furnishings, colour and materials, approved trader has an extensive blog on the subject of home and furniture. Approved Trader presents a variety of stylish home design options, for every room as well as your outside space.

In addition to informing our visitors on all subjects of decoration, home interiors and furniture, we also give you access to tradesmen able to turn your home ideas into reality with carpenters, decorators, kitchen and bathroom fitters, garden landscapers, tilers and conservatory companies

With lots of decorating ideas and solutions that are not only possible but also feasible. With great features and attractive picture in our ideas gallery to help inspire you to create a fantastic looking home. Approved Trader offers helpful tips and information on housing trends and design of all types of homes and properties. Behind all this is careful research, which is prepared as posted in our home ideas blog.

Approved Trader delivers functionality and beauty that is permanent with exaggerated design experiments. For Approved Trader the focus is creating down to earth and not over the top home designs. Approved Trader considers the important ways create inspirational interiors that shine with the use of high quality materials. Approved Trader has lots of well designed and l thought out ideas that suits a wide variety of tastes and property styles.


Home Ideas Magazine
Approved Trader is an online magazine to help uk home owners maximize their property, browse our blog to see information and images to give inspiration for your home's interior.

Ideas for improveing your home are limitless. Nevertheless, one or the key factors is price Approved Trader can help you keep costs low as well as helping you find tradesmen able to help give you original ideas and improve your property. We Let you be inspired by interior design ideas for a variety of living situations, complete our simple online enquiry form for help and advice on improving your home.