Approved Trader
House Builders
Right from the start and all the way through the project you will need to acquire the services of an architect, they will be with you from start to finish, helping you with planning permissions, design, dealing with workmen all the way to fitting services and fixtures and fittings
Air Conditioning
Services
We are here when you need us to service both your residential and comercial properties.
Find a local trader and receive competitive FREE quotes? Whether you're looking for double glazing, to build a conservatory or in need of a builder to construct a home extension, we can help you find approved traders from your local area

Find a local trader and receive competitive FREE quotes?

Get Quote:
Just fill one form and get
multiple quotes from local companies

Building a new home from scratch is a huge undertaking, it should not be attempted without the help of qualified and experienced trade professionals. All the way from planning applications through to implementation you will need to hire established trade people who come well recommended within the industry.

Right from the start and all the way through the project you will need to acquire the services of an architect, they will be with you from start to finish, helping you with planning permissions, design, dealing with workmen all the way to fitting services and fixtures and fittings.

Depending on the size of the project, it may help to have a foreman on site to oversee the other tradesmen and make sure the project is running on time and within budget. It is very easy to lose control of both budget and timing, if you do not have a foreman then you or the architect will need to be regularly on site to ensure things are running smoothly.

Organising the project yourself is a huge commitment, you may look to employ a construction company who can do everything from start to finish.
| | | | |
| --- | --- | --- | --- |
| | Compare quotes from multiple companies | | Ensure you receive a professional service |
| | Get the best price for your job | | All companies are vetted and approved |
Free Quotes
from house builders in your area.
Whichever route you choose, ApprovedTrader.co.uk can take the stress out of finding the right people. Searching around for tradesmen and companies can be a time consuming and stressful process, we can deal with this for you. All of the companies who apply to become an approved trader must first go through a strict selection process, our trade experts check references and qualifications, speak to previous clients and confirm governing body registrations to ensure only the best companies from each area make it onto our database.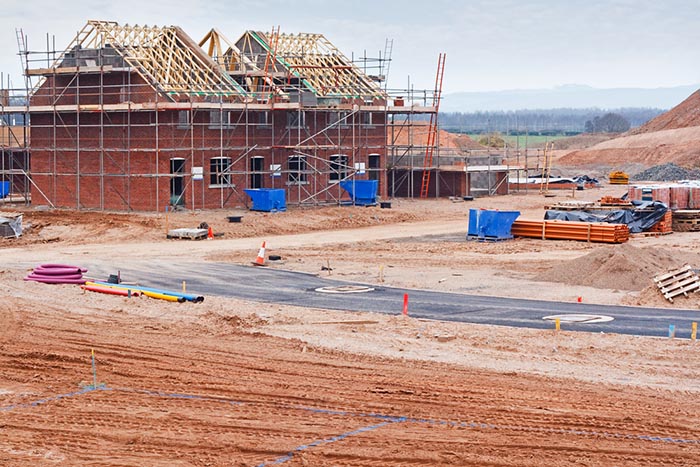 When planning a project of this size it important to speak to a number of companies to get different opinions and perspectives, to avoid rogue traders and get the best price for the work, we can help you out with this.

To get started just give us a call or fill in one of our simple contact forms detailing your needs, we will match your job to up to four of our approved traders who are best suited for the job. Each of the companies will organise a consultation and offer you a no obligation quotation.

Whichever company you choose to commission the work you can be safe in the knowledge that they have been vetted and are fully aware of building regulations, are relevantly qualified, experienced and capable of completing the work to a high standard.