Approved Trader
Kitchen Worktops
Your kitchen worktop is an incredibly important part of your kitchen design, covering the largest surface area as well as being the first thing people see the kitchen worktops can set tone for your kitchen creating a ultra-modern environment or a more traditional rural kitchen
Air Conditioning
Services
We are here when you need us to service both your residential and comercial properties.
Find a local trader and receive competitive FREE quotes? Whether you're looking for double glazing, to build a conservatory or in need of a builder to construct a home extension, we can help you find approved traders from your local area

Find a local trader and receive competitive FREE quotes?

Your kitchen worktop is an incredibly important part of your kitchen design, covering the largest surface area as well as being the first thing people see the kitchen worktops can set tone for your kitchen creating a ultra-modern environment or a more traditional rural kitchen look and feel, whatever type of kitchen design you are trying to create Approved Trader can help you find tradesmen and kitchen fitters who will be able to offer a cost effective service and fitting your kitchen worktops professionally.

Kitchen worktops can come in a wide range of different materials designs and finishes, favourites include wood, granite, quartz, corian, silstone as well as the popular laminate worktop which has its own wide range of finishes to choose from.


Laminate Kitchen Worktops
Probably the most popular choose for British homeowners laminate is a low cost option, but just because it may be cheaper than alternatives do not mean you will be compromising on quality. When using laminate for your kitchen worktops you will be given a wide variety of different options to achieve matt effect, glass effect as well as wood effect worktops giving it great flexibility as a choice of material for your kitchen.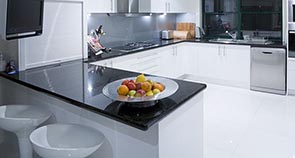 Granite Kitchen Worktops
No two worktops made from Granite are ever the same with each slab of granite having its own unique pattern, granite worktop really make a statement of someone who understands quality. Granite in renowned for its strength and durability it is after all the hardest stone after diamond this means you can expect a granite worktop to last a long time even with heavy use, so although it may be initially a more expensive option may prove good value for money offer the life of your kitchen. Granite can come in a large selection of colours with up to 200 different variations, as well as granite their our other stone & stone effect options to choose from that include quartz, Corian, Silestone amongst other options to choose from, for more information on the different options and to receive a no obligation free quote please dont hesitate giving us a call or completing our simple online enquiry form.
Wooden Kitchen Worktops
If you are looking at creating a country / rural look for your kitchen wood is a fantastic choose, ideal for properties old and new wooden worktops can create the warmth of an old farm house kitchen, welcoming and comfortable, with a wide selection of woods to choice from including the old favourite the oak kitchen worktop, but other woods can also be a great choice including pine, maple, ash to name but a few, approved trader can help you find a tradesmen who will be able to give you a wide range of woods to choose from and professionally fit your new wooden worktops in to your kitchen. A popular alternative to wood is wood effect laminate worktops, our tradesmen will be happy to show you examples of the two options and give you competitive free quotes for both solid wooden kitchen worktops as well as laminate worktops with a wood effect.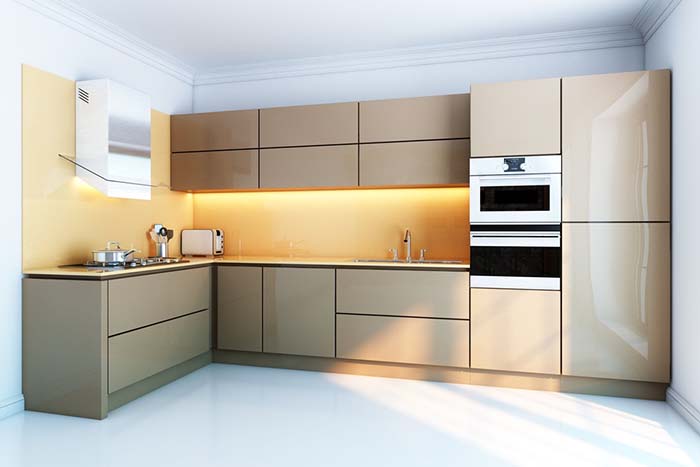 Cheap Kitchen Worktops
If you are looking at replacing your kitchens worktops then Approved Trader is here to help you get the lowest prices, all our tradesmen are dedicated in providing low cost prices, and to ensure you get the best prices possible you will be given multiple quotes allowing you to choose the cheapest quote for a new kitchen worktop.
Coloured Kitchen Worktops
- the most popular plain colours for a worktop is either black or white, but if you think a white kitchen worktop is a bit boring or maybe you think black is a bit overpowering, we can help you find a worktop in the colour of your choice, it is important to note that we only have the best kitchen fitters and tradesmen so your new worktop should last a long time, so make sure you pick wisely.