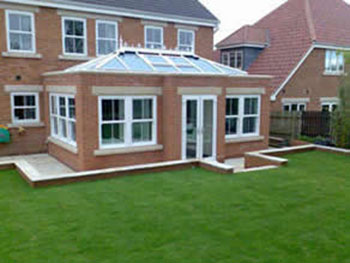 Get Quote:
Save time & money, one form
multiple quotes from local traders



SAVE THOUSANDS OF POUNDS, BEST PRICES

GET QUOTES IN YOUR
LOCAL AREA

FIND TRADESMEN YOU
CAN TRUST




EXTEND YOUR HOME
WITH AN ORANGERY

Designers & makers Of beautiful bespoke orangeries, working to help people add an orangery at a an exceptionally low cost, taking time to understand your requirements and provide the best solution for your new home extension. Complete our simple online form to receive excellent quotes to build a new orangery.

Approved trader can help you find leading providers of orangeries in your local area, adding an orangery to your home can help give you a beautiful living space, making the most of the summer and giving you a pleasant area for those winter months, As well as the improvements to your living area the addition of an orangery can also increase the value of your property being a much favored home improvement for future buyers.

Approved trader have partnered with companies who specialise in the manufacturer, construction and installation of orangeries and conservatories, to help you get quotes from qualified tradesmen, we can help you by enabling you to easily get multiple quotes from potential builders of your orangery, you can be confident that you will receive competitive prices for your conservatory possibly saving you thousands of pounds.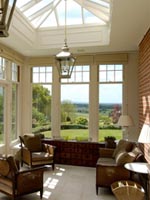 An orangery can help enlarge and brighten your home giving you additional living space that can be used for almost any purpose making a comfortable sitting area, an ideal dinning space, a hobby or games room to mention but a few.

Orangery Prices - The cost of building an orangery can be affected by a number of different factors, from the design, materials used and location of the orangery. Approved Trader was created to help keep your orangeries price to a minimum by helping you compare multiple prices from local tradesmen who have been through our approval process.

Orangery Designs - Using tradesmen registered with Approved Trader can help you have an outstanding design beautifully styled giving you a permanent glass extension for your home. Orangeries can help give your home the perfect counterpoint with contemporary and classical interiors alike. Complete our simple online enquiry form and get a competitive quote for bespoke orangeries from tradesmen with a proven record for creating beautifully designed orangeries

Wooden Orangery - Orangeries are often constructed using brick but you can also often have your orangery built from wood, hardwood orangeries such as oak can help create a traditional looking extension to your property ideal for older buildings. Approved Trader can help you in your search for a craftsmen who specialise is adding a wood orangery onto your building.