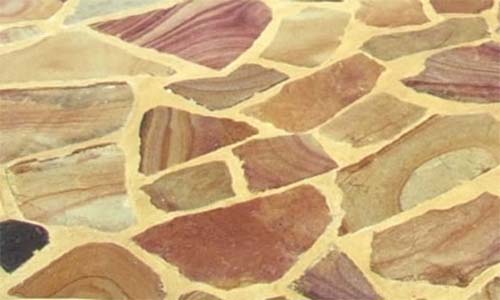 Whatever your landscape or budget, Approved Trader can help you in your search for paving that will compliments your properties landscape, meeting your specific needs and requirements and creating a fantastic environment for your outside space.

Paving an outside area of your property can help enhance and frame your building as well as give you an area that will be water resilient, so even if your garden is muddy you can still get outside as soon as the sun comes back out (you have to make the most of it with the British weather).

Whatever the style of your outside area, traditional or contemporary, we can provide low cost paving through tradesmen we have vetted and have met our high standards, they are dedicated in providing a high level of service without breaking the bank.


Block Paving / Brick Paving
Block paving is a popular option for UK homeowners creating a decorative hard standing area that is both functional and attractive, Block paving can be used to great effect creating a patio area, pathway as well as a driveways, with the increase of mass produced blocks we have seen prices plummet making it an exceptionally cost effective solution, Using block paving for your hard standing allows you to create an excellent design feature, using different colours and shapes you are able to create attractive patterns and if used correctly good lucking pictures.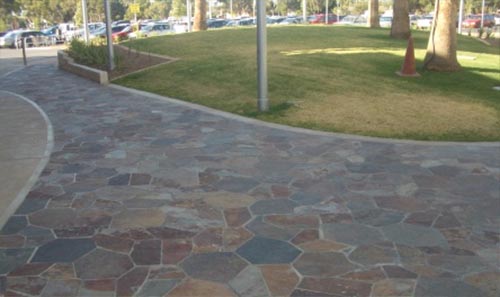 Crazy Paving
If you are looking for a more natural look for your hard standing area then crazy paving may be what you are looking for, the use of irregular shaped paving slabs helps create a more natural chaotic appearance, making it an ideal choice for gardens creating a natural looking landscape design, approved trader have pavers who offers this highly skilled service giving you competitive free quotes, simply complete our simple online enquiry or give us a call to talk to one of our paving experts.


Sandstone Paving
Using a natural stone for your paving slabs creates a man made hard standing with the beauty of nature, a favoured type of sandstone come from the quarries of India, this Indian sandstone paving is much sought after for creating a natural surface for your garden or other outdoor place. Sandstone for your patio area is also ideal to go with building that have used sandstone for the property construction.
Garden Paving
Paving can be a great addition to any home, but paving part of your garden could be a great move, adding a paved area in your garden could give you a sitting area all year round and when those sunny days come by a paved patio makes a fantastic bbq space, if you are creating a patio for your garden then adding a patio door to your home could also be a fantastic idea giving you a doorway from inside your home to the garden, and bring in lots of natural sunlight into the inside of your home.