| | |
| --- | --- |
| Problems with ants in your house | |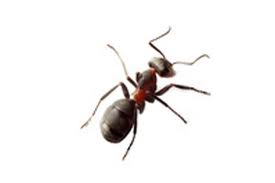 Although ants are very useful in the garden , preventing it from being ravaged by more voracious predators, allowing them to colonize in the house can be a problem from an aesthetic but also health point of view ...

Here at Approved Trader we have some simple tips for removal of ants helping you expel the friendly little creatures from your home without polluting the earth or damaging our plants.

Green gestures to get rid of ants

At first, it is important to understand why the ants enter your home. Do you like sweet foods ? If so be sure to close all the jars and boxes containing such foods. Also check that no food lying around in the house, thoroughly clean your dishes. This is one of the basic rules of preventing ants coming into your home.

Also, get rid of garbage quickly, neglected waste is also a draw. Check if there are no cracks in the walls or under doors to prevent them from creating a passage. If the damage is done, look at fixing these cracks, a simple tip is also to squeeze a lemon and leave the peels on any potential entrance an ant may use to come into your property.

If you have had ants make a nest inside your property, they may be a bit harder to remove, here at approved trader we have many excellent pest control experts who will be able to help eradicate the problem, complete our simple online enquiry form for professional help and guidance.

AS well as ants the pest control companies registered with Approved Trader are able to help you remove almost any type of pest, wasps, rats, rabbits, moles, bed bugs, cockroaches or any other pest that may have invaded your home.