| | |
| --- | --- |
| Starting a business from home, creating an efficient working environment | |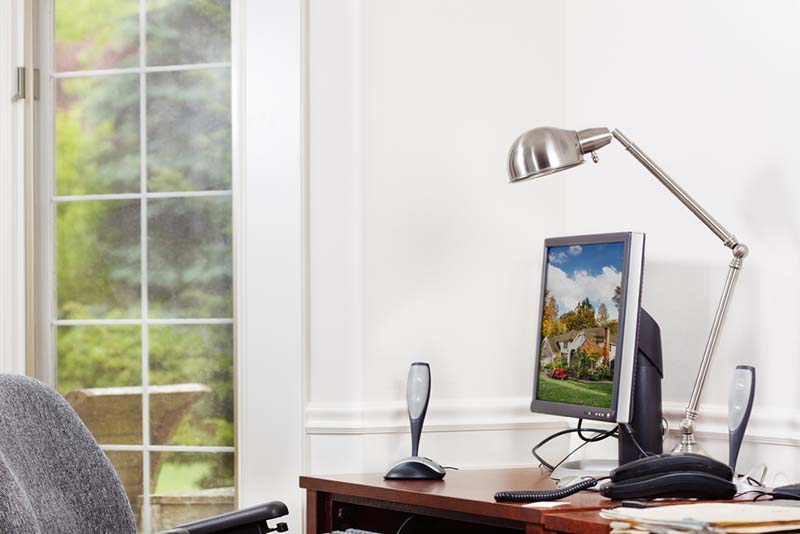 In today`s modern world more and more people are working a home, with high speed internet and an installed phone line you can save money and time by not having to commute into the office. (average commute for British worker is 41 minutes per day)

Working from home can have a number of other benefits, when setting up your home office you will be able to design a work space tailored to your needs and requirements and decorated to create a pleasant working environment.

When creating a home office it is important that you try and differentiate it from the rest of your horse, ensuring you donít allow work to creep into your personal space.

When setting up your office it is important you consider how you work and create a tailor made office to maximise your productivity, just as you should not allow work to enter your home, keeping your home out of your office is also important kids toys, and other parts of your home life can greatly affect your work.

Here at Approved Trader we have lots of tips helping you improve your home office as well as tradesmen who can help you shape the perfect working environment.

The design and layout of your home office will be strongly influenced by the amount of space you have available, whether you have a spare box room that can be converted or you are looking at extending your property, building an extension can give you more room for a home other options to create additional space is using an unused basement or converting a loft conversion another option is building a conservatory that will help give you a wonderful view while you work, if you set up a home office in a conservatory it is important that you consider the sun glare as this could affect the monitors used.


Correctly arrange the placement of the office furniture
Consider what you are going to use the office for, will you have meetings, will you be working full time from your home office or is it only for occasional use. If you are looking at having clients visit you then it may be worth considering adding an additional entrance so that visitor donít need to go through your untidy house!


Get comfortable furniture
When you are setting up your office make sure that you proper searing that is comfortable and give you a support, spending many hours in working in a bad chair can cause back issues.


Donít cut corners with health and safety
Many of us think that the world of health and safety has gone mad, but make sure you pay attention to these rules and regulations as a home office will be regulated as a working environment, these is even more important if you will have additional people working from the office or have visitors to your office. Ensure you create a safe environment with abundant lighting, poor lighting can give you head aches, and natural light from outside will create a much nicer environment to work in. Do what you can to avoid possible health hazards; you will always be much more productive when you are healthy and comfortable.


Embrace Technology
Modern technology gives you lots of advantages that can greatly help your productivity, a slow internet connection can be frustrating and reduce how effective you are, there are also other tech solutions that can help you work from home such as online web conferences or web based call forwarding