Approved Trader
UPVC Conservatory
UPVC Conservatories are probably the most popular option when looking at building a new conservatory, UPVC is an ideal material with many benefits
Air Conditioning
Services
We are here when you need us to service both your residential and comercial properties.
Find a local trader and receive competitive FREE quotes? Whether you're looking for double glazing, to build a conservatory or in need of a builder to construct a home extension, we can help you find approved traders from your local area

Find a local trader and receive competitive FREE quotes?
Get Quote:
Save time & money, one form
multiple quotes from local traders



LET US HELP YOU SAVE MONEY

GET QUOTES IN YOUR
LOCAL AREA

FIND TRADESMEN YOU
CAN TRUST




EXTEND YOUR HOME BY
ADDING A CONSERVATORY

Get great deals on a UPVC conservatory with Approved Trader, choose a design, style and finnish of your choice and get low cost quotes from tradesmen with proven track records of providing an high class service at affordable prices, enquire online to start the quote process, all quotes are free with no obligation to proceed..
UPVC Conservatories are probably the most popular option when looking at building a new conservatory, UPVC is an ideal material with many benefits UPVC is weather resistant and can last for many years with little or no maintenance, with conservatory companies offering long term warranties and guaranties on any new conservatory you are able to have peace of mind when buying a upvc conservatory.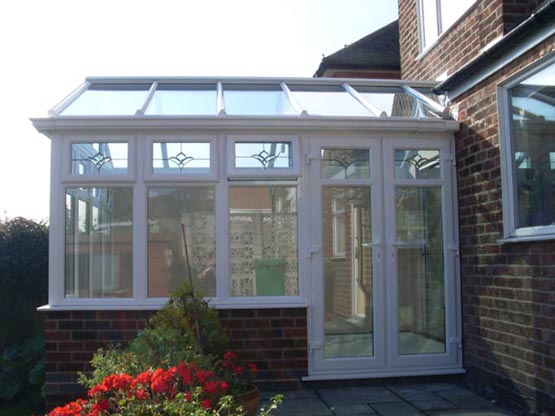 As well as being practical UPVC can also come in a large number of finishes including various different colours as well as a variety of wood finishes ideal to keep your conservatory in keeping with older properties.
Approved trader offer quotes on upvc conservatories nationwide, with an extensive network of conservatory companies we can help you get a low cost competitive quote on building a new conservatory.
A conservatory can be a great addition to your home, helping increase your homes living space and giving you a comfortable living area that you can use for almost any purpose. Adding a conservatory can help increase your properties value and add a excellent feature to your home if you are looking to sell your house in the future. .
Advantages of a UPVC conservatory over building a brick extension - Because UPCV conservatories are prefabricated the job of adding a conservatory to you property is much less than building an extension onto your home. This has two big advantages, firstly because of the ease of construction you can have a upvc conservatory built on to your house much faster this results in you saving thousands of pounds, Approved Trader can help you maximise those savings by using our service of helping you compare multiple quotes for building your new conservatory.
When looking at adding a new conservatory to your home UPVC give you the maximum choice when it comes to style and design, from a basic conservatory that will help you maximise your current space such as a lean to conservatory or a conservatory design that is steeped in tradition such as a Victorian or Edwardian style conservatories that can be used to create a real feature of your property.
Energy Efficient Conservatories
- Gone are the days of having a conservatory you can never use, being freezing in the winter a sweatbox during the summer, modern conservatory can have heating systems plumbed into your home and with advancements in double and single glazing along with the correct insulation modern conservatory owners can create an environment to suit them.
Low Cost Conservatory Quotes
- When using approved trader, our service gives you an opportunity to view the prices of several tradesmen who are local to you who offer upvc conservatories, this allows you to see multiple prices and get the best deal. Using Approved Trader can also give you peace of mind any tradesmen who wishes to join must first prove themselves, we ensure they are registered with the correct bodies and have the correct insurance, we also ask for testimonials on past work carried out, all prospective much pledge to us to offer an excellent service at a low price, we regularly monitor the work of our tradesmen with feedback and if they are not meeting our high standards they will be removed from our service, if you are a conservatory company who can meet our high standards please email your details to info:approvedtrader.co.uk.