| | |
| --- | --- |
| Using Hexagonal Tiles For Your Homes Inside and Out | |
When looking at tiles, people often first thought is of square tiles, but in reality you are able to choose a variety of different shapes and sizes, with a popular option of using hexagonal tiles. Slightly more difficult to fit, hexagonal tiles are able to give your floors and walls a different look and feel.


Hexagonal Tiles For Your Bathroom
Looking to remodel your bathroom, why not consider using hexagonal tiles, available in the same colours and effects as square tiles, hexagonal shaped tiles can give you a great alternative. The choice of tiles for your bathroom gives you a great finish and can really give your bathroom the quality look and feel, whether you are looking to use traditional plain white, or funky coloured tiles else using different coloured tiles to create mosaic patterns. Using hexagon tiles to create a honeycomb pattern giving your bathroom space a graphical feel view examples of hex tiles, used in your bathroom.


Hex Tiles For Your Kitchen
As with your bathroom, hexagonal tiles is also a fantastic option for your Kitchen giving you a different look and feel for your kitchen


Buying Hex Tiles Online
Looking to find a tiling company selling hexagonal tiles, with the same options as traditional tiles with loads of different options. Using Approved Trader to find tiles is a fast efficient process, browsing the different options online or calling us and speaking to our expert tilers giving you help and advice, with companies offering tiles supply only as well as tilers able to both supply and lay our hexagonal tiles.


Hexagonal floor tiles
A perfect choice for your homes flooring, your hexagonal floor tiles can be used to create an interesting flooring design, the honeycomb tile design can be used to create lots of different effects.


Hexagonal Wall Tiles
As attractively used for your homes wall, hexagonal wall tiles are ideal choice for any room in your home including your bathroom, kitchen as well as other rooms in your property.


Hexagonal Tiles For Your Outside Space
As well as ceramic hexagonal tiles for inside your home, hexagonal slabs can be used to great effect in your outside area, creating a well-designed patio area for your garden, with a hexagonal flooring pattern.


How Much Do Conservatories Cost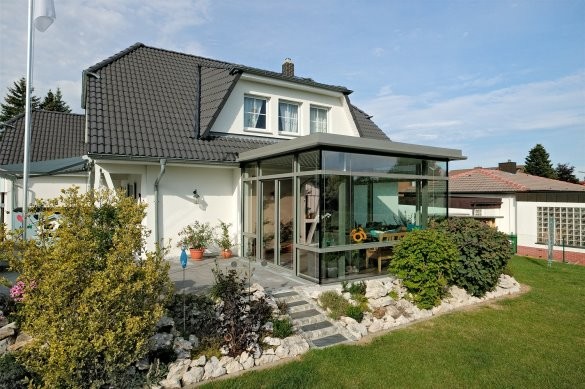 Considering a new conservatory for your home, find ou the costs and find approved providers of conservatories local to you with Approved Trader