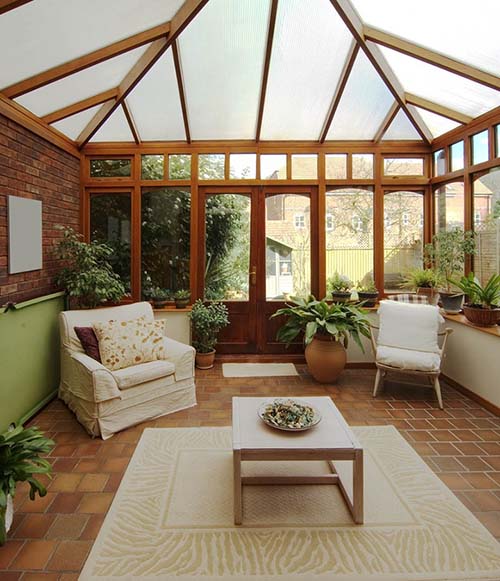 Free Quote:
Conservatories from approved tradesmen
Get low cost conservatory quotes




SAVE MONEY, GET BEST PRICES

GET QUOTES IN YOUR
LOCAL AREA

FIND TRADESMEN YOU
CAN TRUST




EXTEND YOUR HOME BY
ADDING A CONSERVATORY

Wood is a popular choice for your conservatory, we can help you get a low cost quotes for a design of your choice, one simple quote get multiple free quotes.

Approved trader has listed many of the UK leading conservatory companies, offering wooden conservatories; with companies listed with many years experience, we are able to offer competitive free quotes on the construction of timber conservatories.

Wooden conservatories come in a range of different styles and options including the popular choices of Edwardian, Victorian and lean to conservatories. We are also able to help you find a fitter who are able to offer completely bespoke conservatories designed to your specific desires.

Our partners work to ensure your timber conservatory is made to last, with weather resistance coating to protect it from the wind and rain often found in the UK.

A new build wooden conservatory is made to last and can be used for almost any purpose from a sun room to relax in the British summer time, an office creating a comfortable working environment or a entertainment room to play on your console, whatever your requirements a conservatory can prove to be an excellent way of extending your home.


Choice of wood for your conservatory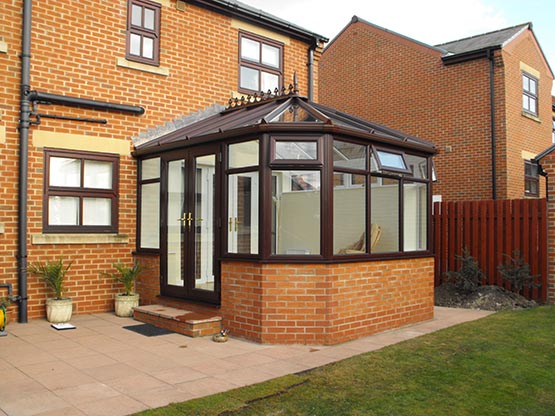 When building your conservatory you will have a number of options size, style and material. Wooden conservatories can be split into two different categories, hardwood and softwood with a number of choices of wood to choose from.

Hardwood Conservatories - Most people prefer to use hardwood for there conservatories with options that include oak, Ash, Birch, Cherry, Aspen, Elm, Hazel, Mahogany, Linden/Lime/Basswood, Maple, Teak, Walnut among the many others, hardwood is regarded as more durable and is usually better suited for construction.

Softwood Conservatories - Softwood is considered not as long lasting as hardwood options but with the correct treatment softwood can also be used to create a stunning conservatory to be added to your property, popular softwoods include, Balsa, Cedar, Pine and Spruce.

Alternative options to wood for building a conservatory include UPVC and aluminium, both are extremely popular choices for conservatories, these can often also have a wood finish making a UPVC conservatory look like it is made of wood. Many of our conservatory specialists offer the complete range of conservatories.

If you are a company who builds wooden conservatories then you can join the Approved Trader network and offer competitive prices to our visitors, when you join Approved Trader it is important that you sign up to us giving assurances of an excellent service at affordable prices, when you join we will need information from you to ensure you have suitable insurance as well as testimonials from previous customer to ensure are visitors get the best offers available, you will be regularly reviewed to ensure you keep your standards to the highest standards, for more information please email us at info@approvedtrader.co.uk.


How Much Do Conservatories Cost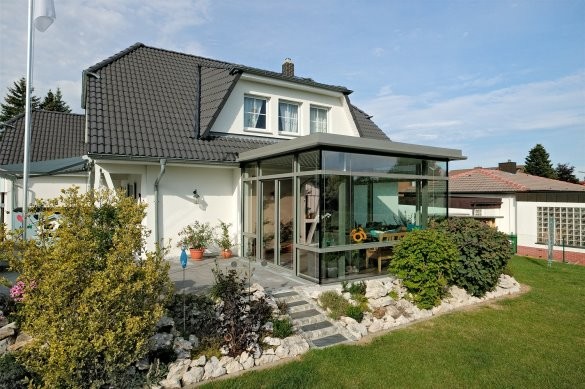 Considering a new conservatory for your home, find ou the costs and find approved providers of conservatories local to you with Approved Trader