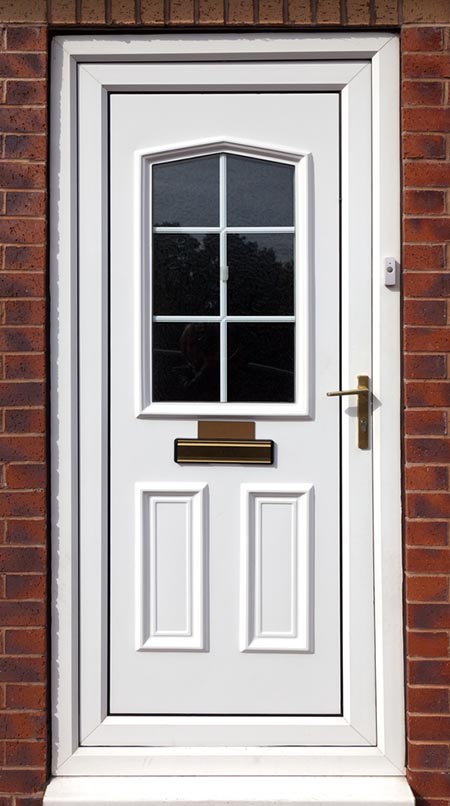 Approved Trader can offer an extensive range of composite doors for both diy as well as fully fitted, in a range of colours, styles and designs from standards door sizes to made to measure, whatever your needs and requirements approved trader is here to give a professional service and help you save money on fitting composite doors to your home.

What is a composite door? - Composite doors bridge the gap between the traditional wooden door and the new upvc doors, made using a combination of both wood and plastic resulting in a very strong and secure door ideal for use as an external door. Composite doors have a insulating foam core this means they are more heat efficient trapping heat in your home. Made to look like a traditional wooden door, composite doors often require less maintenance and will often last longer.

For a no obligation free quote on composite doors simply complete our simple enquiry form and we will help you find trades men offering low cost cheap composite doors, as well as finding traders who are able to professionally fit your door without breaking the bank.


Composite Front Doors
Your front door is the gateway to your home which all must pass through, having a high quality front door will give an excellent first impression to visitors, complete our simple online enquiry form and receive competitive free quotes for front doors for both supply only as well as having a composite door professionally installed.


How much does a composite door cost?
Composite door prices vary but a good quality composite door costs around £500 with a large range of designs and options your that will affect your quote, here at approved trader you will receive multiple quotes which ensures you get an excellent price that will be difficult to beat.

Composite Stable Doors - As mentioned composite doors can come in lots of different designs, including specially designed stable doors that will really make a feature out of your external doors an ideal complement for country properties.