| | |
| --- | --- |
| Diy Solar Panels - Installing Solar Cells For Your Home | |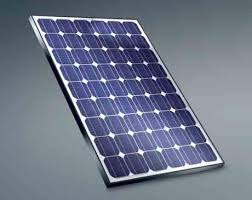 If you are a DIY enthusiasts then fitting solar panels to your home may be a project you are considering, here at approved trader we can give you an installation guides for adding solar panels to our home. Approved Trader can help customise the installation of the solar panel, and overcome the difficulties of adding solar cells to your property.

The use of solar power can help you decrease your energy bills and help you combat global warning. Read about what you should consider when planning and installing a photovoltaic system in your property.

The simplest way of fitting solar panels to your home is by mounting them on your roof, using specialist brackets to attach the solar panels, when fitting the solar panels it is important to consider the orientation on the solar panels ensuring it gets the maximum amount of the suns light.

When installing a photovoltaic system, a number of things should be observed that set of own performance limits. First, the work on the roof is dangerous and the collectors are best mounted on the roof so you must ensure the roof remains sealed and is not damaged. Electrical work is dangerous and should only be carried out by someone with professional experience, the solar cells produce electricity when there is little light shines. The entire system must be checked in each case by a licensed electrician and connected to your home electrical system or the external electricity grid.

Approved Trader can help buy all the materials that are needed to set up solar panels for your home, from solar cells, integrated solar roof tiles and the brackets required to attach the solar panels to your home.