Approved Trader
Just For Laughs
Here are some amusing trademen memes and pics
Air Conditioning
Services
We are here when you need us to service both your residential and comercial properties.
Find a local trader and receive competitive FREE quotes? Whether you're looking for double glazing, to build a conservatory or in need of a builder to construct a home extension, we can help you find approved traders from your local area

Find a local trader and receive competitive FREE quotes?

Construction is serious business but it is worth remembering that even tradesmen and DIY enthusiasts need to relax and look at the brighter side of life, take a look at the lighter side of construction with our list of our favourite meme's that we have found.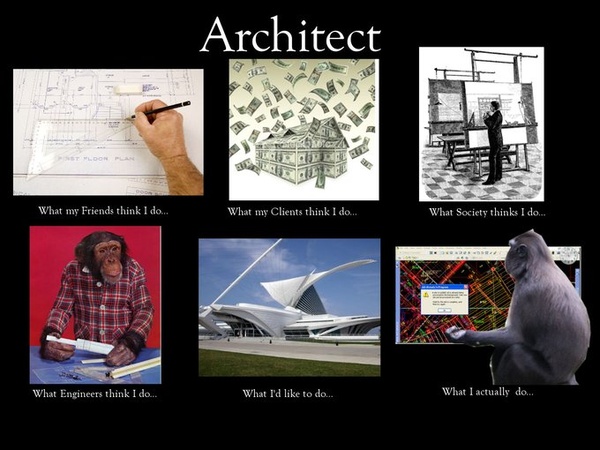 You may think that an architect is a well-paid, cushy job which many of us would like to have but judging by this funny meme they consider themselves no better than a monkey in front of a computer. Click next to see more hilarious tradesmen memes.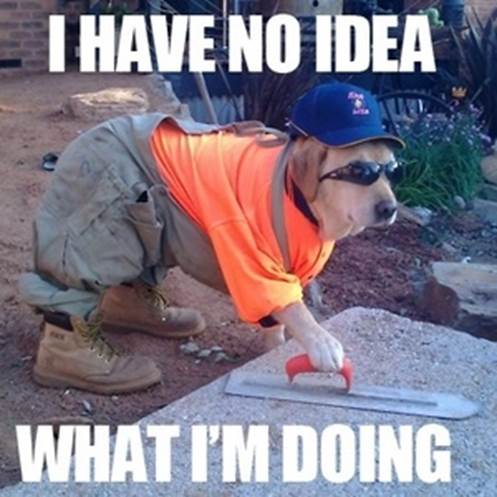 You've heard the saying pay peanuts, get monkeys. Well this meme makes us ask what this company are paying to get employees like this, at least this employee is wearing the right protective equipment. See more funny memes.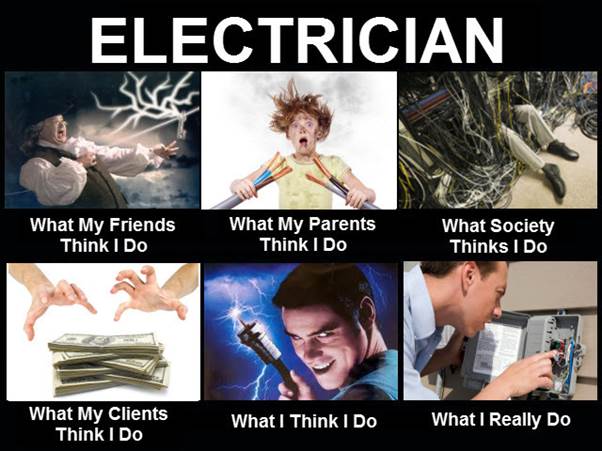 Electricians are hugely important in construction, they supply the power to our homes and businesses and we consider them to be high earning professionals but it seems their self-image is rather more boring. For more electrician memes click next.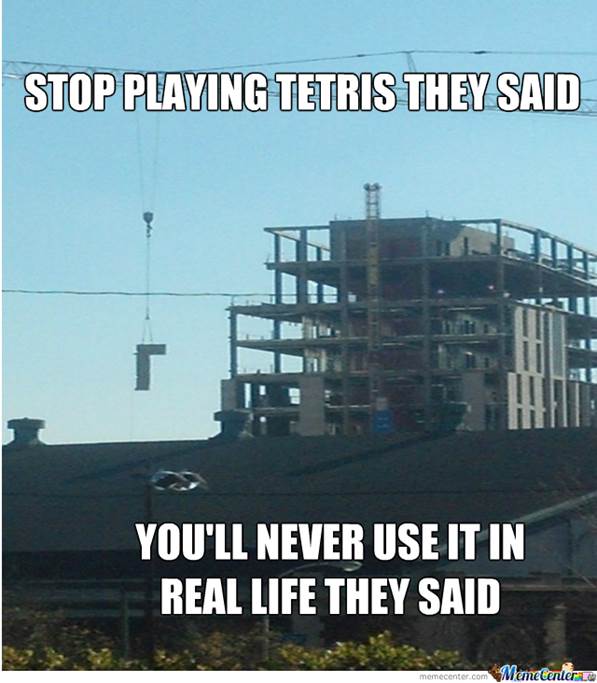 You may think your kids are wasting their time with computer games but before you confiscate the consoles take a look at this meme, he needs to rotate to get that one to fit.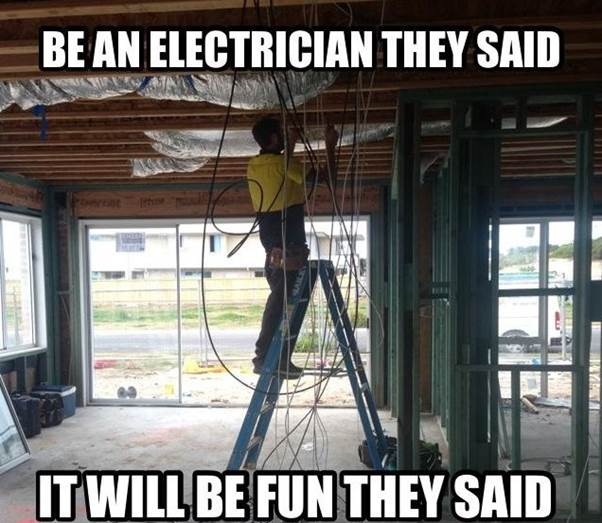 More wiring trouble here as this electrician looks like he'd rather be anywhere than at work today with wires hanging out all over the place, he might be considering a change of career. For more memes click next.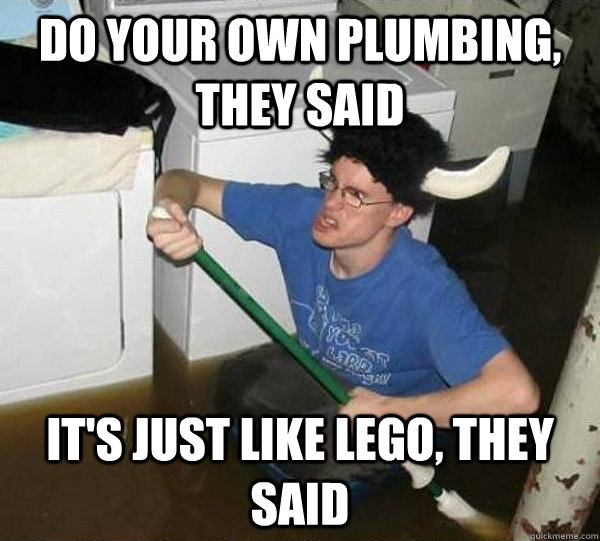 This guy could do with canoe to get out of his basement, he has sprung a leak somewhere and the mop he has taken down to fix the problem looks to be totally insufficient for the job. For more inept tradesmen click next.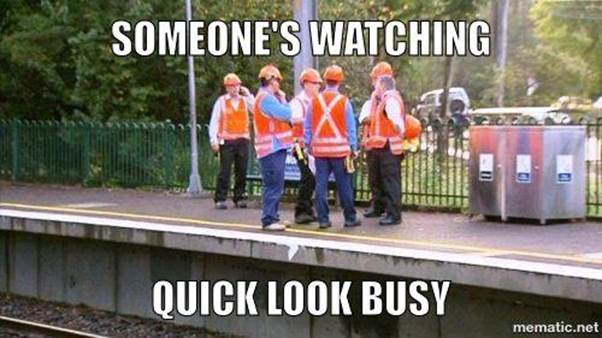 How many times have you driven down a road which is closed due to road works only to see wither nobody working or even worse loads of workmen standing around doing nothing? If you have then you can you can identify with this meme, for more click next.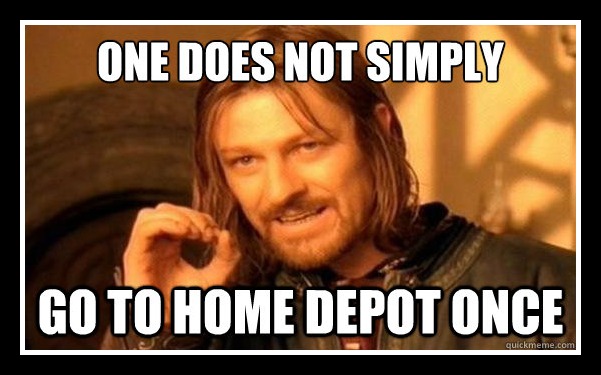 For anyone who has undertaken large home improvement projects this meme will strike a chord with you, no matter how many times you go to the hardware story you always forget something or run out of materials and have to go back again and again. Click next for more.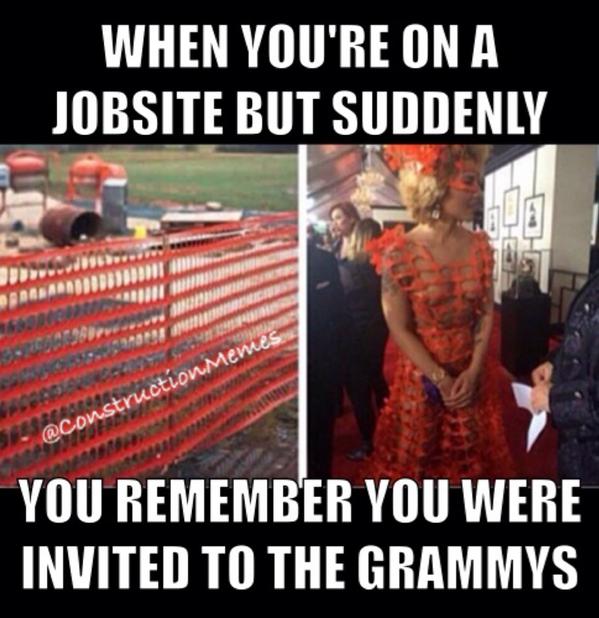 Sometimes when you see celebrities on the red carpet you ask yourself, Who designed that dress? Well in this case you need wonder no more as the creator of this meme has got right to the bottom of it. For more memes like these please click next.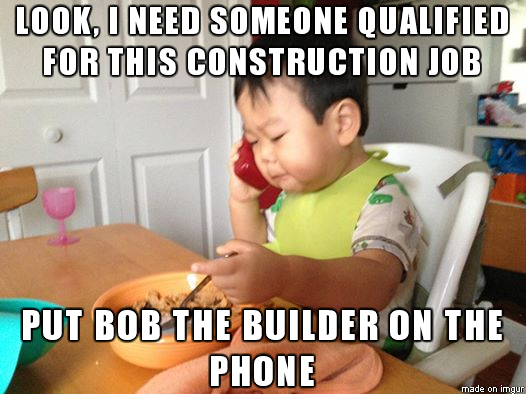 Many of you will have dealt with contract managers who make this guy look like the perfect employee, this little lad potentially has a big future in the construction industry if the multi-tasking skill shown here are anything to go on.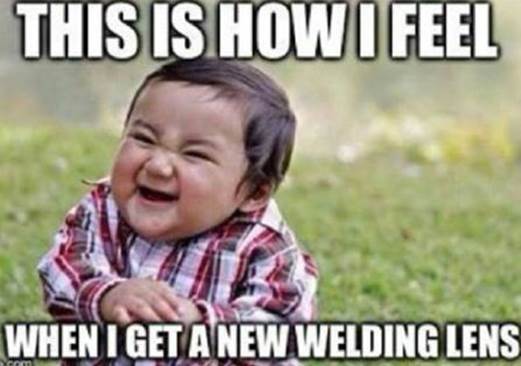 Many tradesmen will know the feeling of buying a shiny new tool for work, just a heads up for everyone out there, power tools are not for the use of small children. If you have enjoyed these memes then please share the page so others can see them.