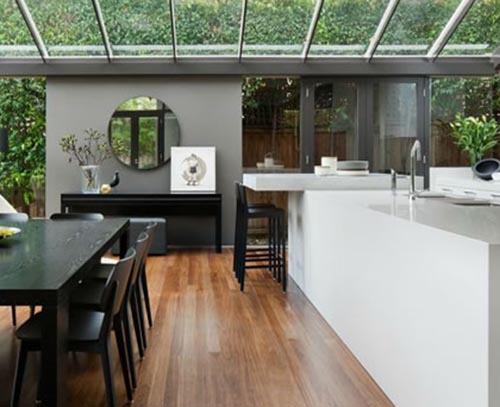 If you are looking to add an extension to your home, why not consider a Kitchen Conservatory? They really make your home look like the finished article and will make you the envy of all your friends and family.
Year Round Conservatories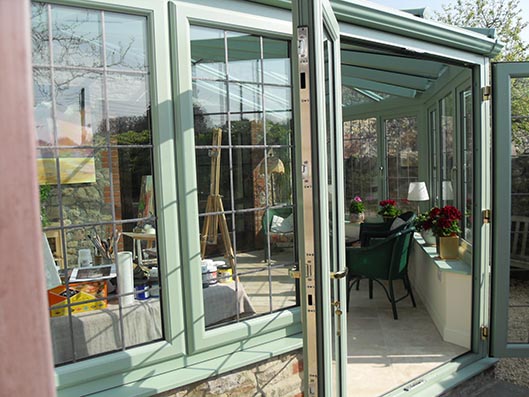 Modern technologies such as solar glass, underfloor heating, bay radiators and even warm/cold air conditioning make a conservatory a much more of a year round room instead of just being used in the summer, this means building onto your kitchen is now a feasible and attractive choice for many homeowners in the UK.
Beautiful Food Preparation Area

Some home makers spend large amounts of time in the kitchen, if you have a large family to feed then you will be mindful of this fact, but kitchens aren't the most beautiful places to spend a lot of time in general, can you imagine cooking in a conservatory building? You will have the opportunity to prepare food in a beautiful environment, surrounded by nature and visiting wildlife.
Great For Socialising

That's not the only advantage, picture your family gathered together eating breakfast or other meals together in this kind of environment. If you enjoy hosting friends and family or holding parties or bbq's at your home then you know the old stereotype of everyone gathering in the kitchen? Well this will defiantly be true in your kitchen conservatory many people are coming round to this idea and are very pleased with their choice.
| | | | |
| --- | --- | --- | --- |
| | Compare quotes from multiple companies | | Ensure you receive a professional service |
| | Get the best price for your job | | Avoid rogue traders |

Free Quotes from conservatory companies in your area.
Steamy Windows


If you are thinking of installing a kitchen conservatory at your home, it is really important to speak to a number of companies and get some different points of view and to get the best possible price.

Forward planning can be especially important for a kitchen conservatory as there are a number of things to be considered. Firstly when you are cooking you create steam, so there has to be some kind of provision to deal with the condensation caused by this, a large extractor, ceiling fans and air conditioning are options to be discussed.
North Or South Facing?


Also there is the issue of north or south facing kitchens, will your conservatory be in the shade or the glare of the sun? If the answer is the latter you may decide a kitchen conservatory is not a good option or you will look to combat the issue by installing blinds, curtains or another window covering option. You may also decide the best option would be to install an orangery instead, an orangery is basically the same as a conservatory but with less of the roof being made of glass and hence allows less sunlight and heat into the room.
How Much Does A Kitchen Conservatory Cost?


To best assess your options and get a good price your best bet is to speak to a number of conservatory companies, prices on kitchen conservatories can vary hugely based on size, materials. Location and other variables.

We make getting a number of quotes from the best companies easy, our trade experts have vetted and pre-approved the best conservatory companies in your area so you don't have to. All today or fill in one of our contact forms detailing your requirements and we will match you to four of our approved traders local to you, each will contact your for a consultation and offer you a no obligation quotation, this gives you a number of companies and prices to choose from.