| | |
| --- | --- |
| Repair Fencing / Fence Maintenance | |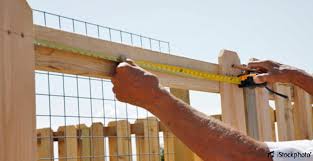 Is your fencing looking worn and tired, sometimes you may not need to replace your fencing but could patch up your existing fencing repairing, treating and maintaining your fencing helping you extend the life of your current fencing, this can both save you money as well as being eco-friendly.


Repairing Weather Damaged Fencing
The British weather can be a destructive element, either having the rain causing your timber fencing o gradually rot, or your fencing being blown over by gale force winds, Approved Trader can help you find fencing contractors who will be able to replace damaged fencing panels, or coat your fencing with treatments to help protect your fence from the weather.


Refresh your fencing with a coat of paint
If your fencing is looking tired and worn then a coat of paint can help refresh your fence, giving your fence a added life and revitising it for many more years, Approved trader can help you find companies local to you who can paint and treat your fencing

New Fencing - If you are looking for a technically sound solution for a fence for your property, or need high security packages for the protection of your property, we have the right partner for you. The range of services available includes wooden fencing, trellis fencing, ball catching fences, barriers, railings and fence screens that you can create screen protector on your property. Through individual production, we have companies who manufacture very unique entry points to your land. We have companies who have specialised on fence construction and everything that contributes to the security or to design your outdoor area with metal. Among clients public and community facilities, sports clubs, commercial operations, but also many private individuals throughout the UK.