| | |
| --- | --- |
| Sandstone Tiles and Paving For Your Homes Interior and Exterior | |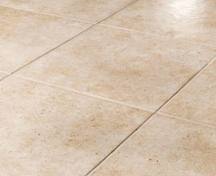 Using the tiles of natural sandstone tiles for your home is an excellent material for both the inside of your home as well as you homes outdoor spaces, sandstone tiles is a great choice for your homes floors and walls. Sandstone tiles can play a fundamental role in the decoration of the home, beauty, strength and durability. Sandstone is a material that is enjoying great popularity for uk home owners, sandstone has low absorption of water, the high resistance to compression and impaired by the continued use makes the sandstone tiles and slabs the best material to place on terraces or patio`s.


Sandstone Tiles Indoor
Natural sandstone floor and wall tiles for your homes interior, Approved Trader has a wide range of sandstone tiles, that can help give you home a natural look and feel. Sandstone tiles come in a large variety of colours from yellow, grey, whites and red sandstone tiles. Browse the different colours and styles of the different sandstone tiles and slabs, available.


Sandstone Tiles and Slabs for your homes outside area
Sandstone is a popular option for your homes garden area, creating a fantastic landscape for you to enjoy, sandstone tiles can be used to create a patio area or paths within your garden design.

If you are using your sandstone tiles inside your home then it is recommended to sealing your tiles, that makes your tiles waterproof, and prevent stains of your sandstone tiles.

Yorky Sandstone Tiles - A brown / pink coloured, Yorky sandstone comes from India and a popular choice for inside and outside your home.

Kandla Grey Sandstone Tiles - A grey coloured tile, Kandla sandstone is a popular choice for around the garden pond area as well as your patio area.

Mint Sandstone Tiles - A subtle coloured stone, mint tiles can be used inside your home as well as outside your property. A cheaper alternative than limestone and marble, Mint sandstone can create an attractive mosaic or patterned wall or floor space. Mint sandstone is ideal for bathrooms or pond surrounds with a high level of water resistance along with giving you an anti-slip surface.

Agra Red Sandstone Tiles A red coloured tile that gives you a similar feel to a terracotta tile effect. Agra Red sandstone is a bright attractive tile and can add a good contrast with lighter stones.

Rainbow Sandstone Tiles - A colourful decorative choice of tile, with a patterned effect rainbow tiles give you an attractive surface.


Low Cost Cheap Sandstone Tiles
Approved Trader can help our homeowner get a low cost quote for tiling your home with sandstone tiles, with a wide range of examples available to view and a tailored quote we can help you get an excellent rate and compare multiple free quotes.