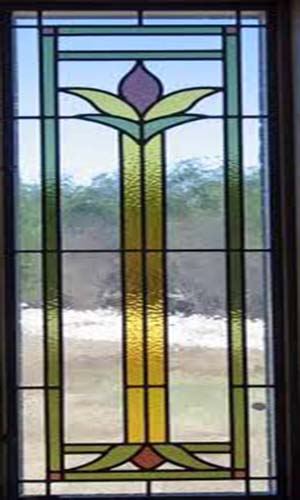 Stained glass windows are windows that can have printed on them unique patterns and artwork, stained glass has been used in British architecture for generations, commonly used in religious buildings; stained glass was then also used in the grand country houses of the time. Stained glass windows are attractive and create a striking addition to your building. In today`s modern world stained glass can be more widely used for residential properties, approved trader can help you find providers of specialists offering stained glass windows with unique artwork developed specially for your building.

Creating high quality stained glass requires a high level of craftsmanship and artistic flair, to create a stained glass window that will really add gravitas to your property. Coloured glass has been produced since ancient times, with examples dating back to the great empires of Egypt and Rome amongst others. During the Victorian era, stained glass became increasingly popular in your home. From simple examples with common designs such as birds, flowers landscapes, but there are some splendid examples of stained glass in the large properties of the time.



Window ArtMany people consider creating window art via stained glass as a cost prohibitive option, but you are given a number of options for adding windows with art for your home, from of the shelf art work to large scale pieces of art by some highly established artists.

Window Murals
Stained glass allows you to add custom designed murals on to your window creating an exceptional home feature, Approved Trader can help you find specialist artists who can create a mural, specially commissioned for you, that can be added to your homes window.

Stained Glass Patterns
As well as murals, portraits and other custom window art, a popular option for stained glass is creating attractive patterns bringing bright colours in to your home.

Stained Glass Artists
If you are an artist specialising in creating beautiful stain glass windows then we are interested in hearing from you, we are always looking for people who are able to bring specialist services for visitors for our website, and can help you reach people who are interested in adding a beautiful stained glass window for their home.


Stain Glass Restoration
As mentioned in the UK there are stained glass windows that date back 100`s of years, these windows can start to deteriorate and fade, not looking as vibrant, Approved Trader can help you find specialists who are able to restore your stained glass windows giving you back the glory of the original window.